Superfood Dessert Bites – Cheating Healthy!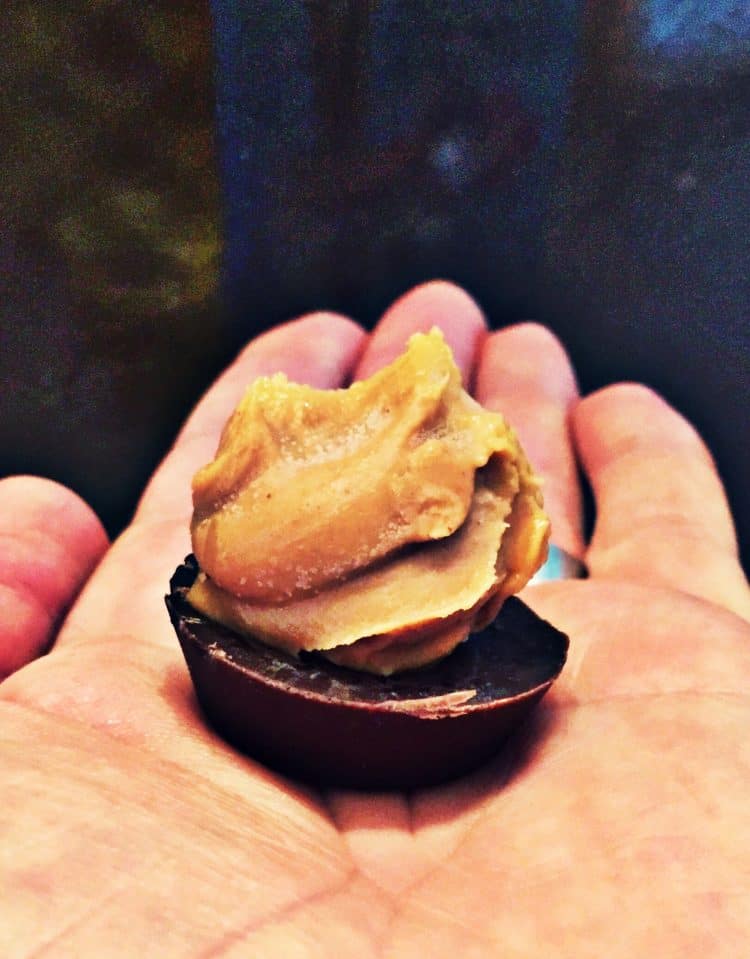 Superfood Dessert Bites
So, it's in the evening, and you've already eaten dinner…  You had a super busy day, finally got the kids to bed, just did the laundry, still doing laundry, with a hamper full of even more laundry.  You need to go to sleep, but that ain't going to happen, cause mama's got a sweet tooth and needs something now.  You get into the kitchen, notice you need to do the rest of the dishes….. so what do you do?!!
A.  Go crazy on chocolate chips, your kid's snacks, or a multitude of other things you could eat.
B.  Wine…..the entire bottle!!!
C.  Superfood Dessert Bites!!!!!!!  🙂
Superfood Dessert Bites Recipe
This is about as easy as it gets.  (*Note, I am showing the recipe to fill an entire tin of mini cupcakes.  I fill each tin slot about half full.)
Chocolate Vegan Shakeology Scoop (3)
Melted 1/4 Cup of Coconut Oil (3)
Organic Peanut Butter Creamy (as much as you'd like to place on top.  I do about 1/2 a teaspoon per bite.)
Freeze for approximately 20 minutes or until hard.
Add peanut butter and then leave in freezer.
Remove from freezer when going crazy!  Eat one or two and you will feel 1 million times better and not eat a bunch of junk!!  😉
About to freeze these babies for 20 minutes and then add peanut butter on top to freeze again.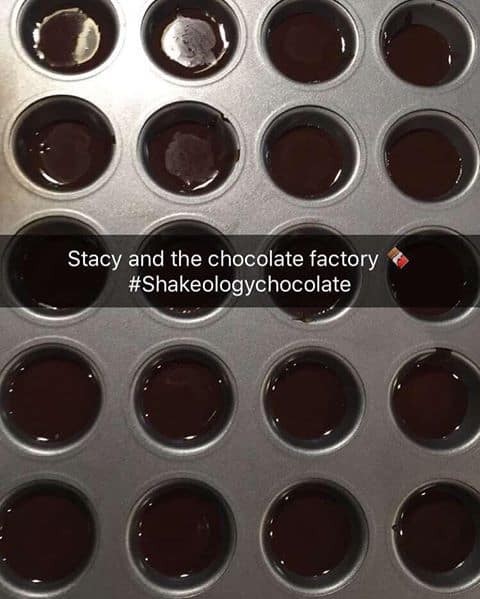 These little superfood dessert bites are about as good as it gets to curb the sweet tooth craziness.  I really try to go to these before anything else and they can be a lifesaver.  Sometimes I will add a little bit of organic cacao powder  into the mix.  This gives it a little more of a natural chocolate flavor, which I love.  The bonus, my family loves them!  They count for a couple teaspoons on our 21 day meal plan. 3 words..#boom #shaka #laka✌?️