Chicken Crockpot Perfection! – Chicken Recipes Easy to Make!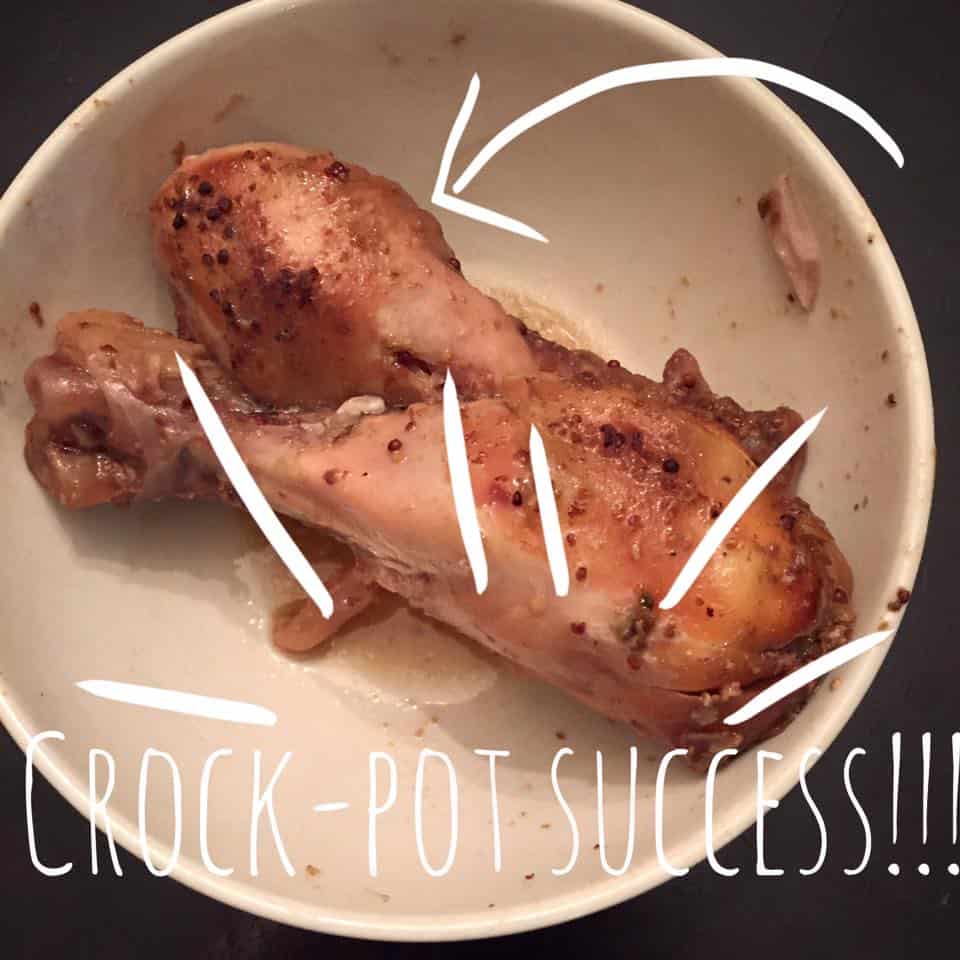 Chicken Crockpot Perfection – One of my Easy Chicken Recipes!
Using the crockpot…can be a mom's best friend especially when it comes to chicken recipes.  This is one of my go to's for my family! I have so many ideas now and had to share what I think might be the BEST recipe ever!
It takes only 4 hrs! You have to save this in your back pocket. You can thank me later 😉
Crock Pot Maple Dijon Chicken Drumsticks
from Skinnytaste.com
Ingredients:
8 skinless drumsticks
1/4 cup pure Maple syrup
2 tbsp balsamic vinegar
1/4 cup Dijon mustard
3/4 tsp garlic salt
Fresh cracked pepper
Directions:
Season chicken with garlic salt and pepper and place in slow cooker. Combine maple, balsamic, and Dijon in a small bowl and whisk until smooth. Pour over the legs, making sure the chicken is covered. Set to high 4 hrs and viola. Heaven on your plate!