Acai Bowl! Super Healthy Alternative for Ice Cream!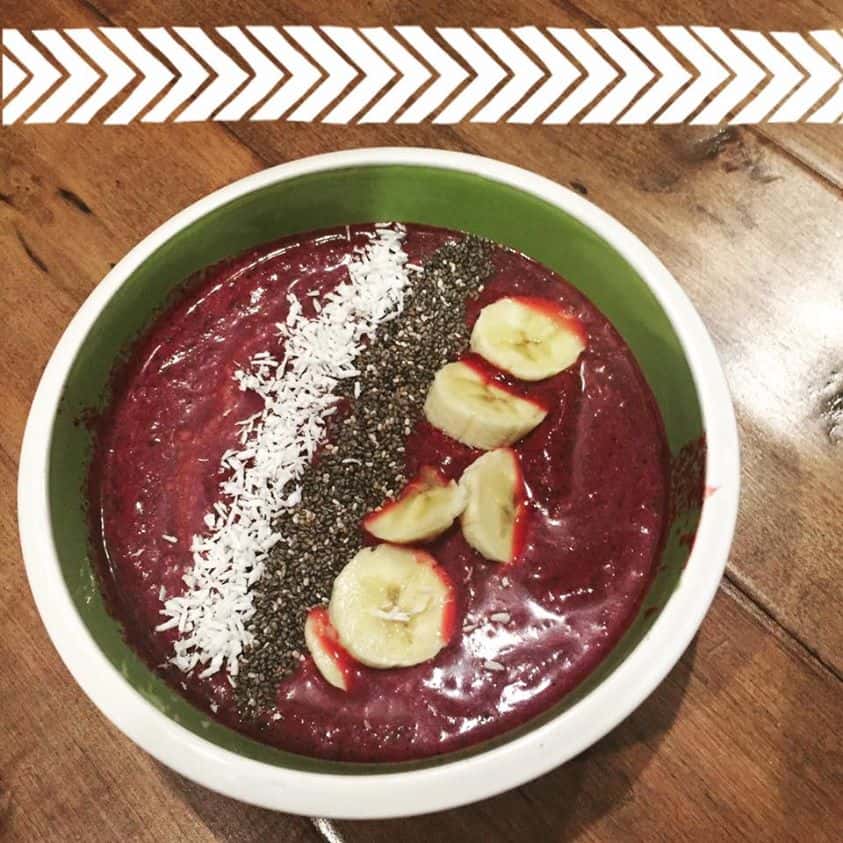 ? •Acai Bowl•?
This in an incredible way to treat yourself! Call it a smoothie in a bowl or a healthy version of ice cream (nice cream) hehe?
You can literally blend anything you want with it. I used frozen blueberries and cherries. Toppings range from homemade granola, shredded coconut, chia seeds (for healthy fats and protein), sliced bananas-gosh anything that sounds good.
This is my first attempt so I might blend with more ice to make it thicker next time. I bought the Sambazon packets(which are the acai berries) from Costco to store in the freezer! Apparently, you can buy these bowls pre made all over Cali which is just another reason why I should live there☀? Any good suggestions for one?‪#‎acaibowl‬