Roasted Broccoli to Die For!!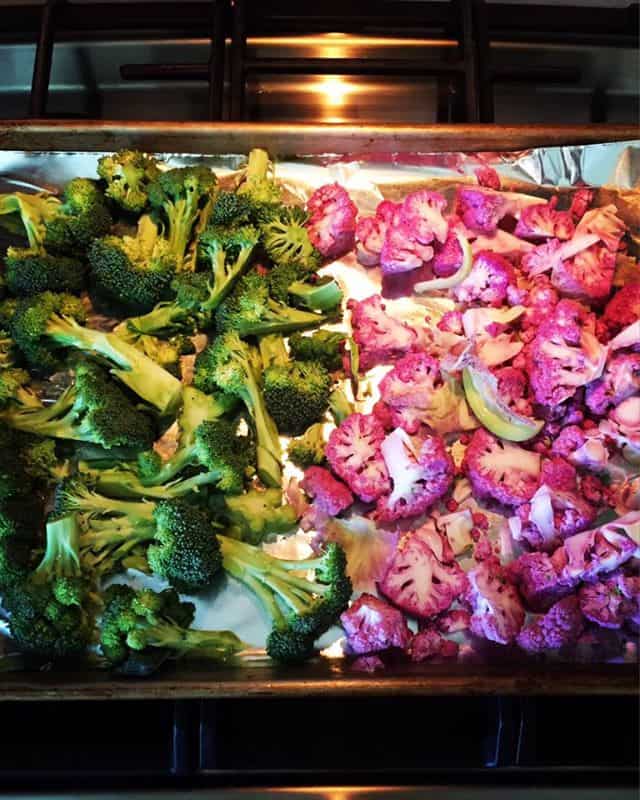 ? Roasted Broccoli ?
Omg! Why have I not tried this sooner? We all loved it! Did you know roasting veggies brings out the natural sugars? From a former candy addict, this is GOOD news ? !!!
I coated it in avocado oil and sprinkled it with garlic powder, salt, & onion powder. Then baked at 375 for about 30 minutes. The perfect side dish.  I added some purple cauliflower we found at Metropolitan Market, making it even more delicious.
Have you tried this before?