My Transformation with the 21 Day Fix.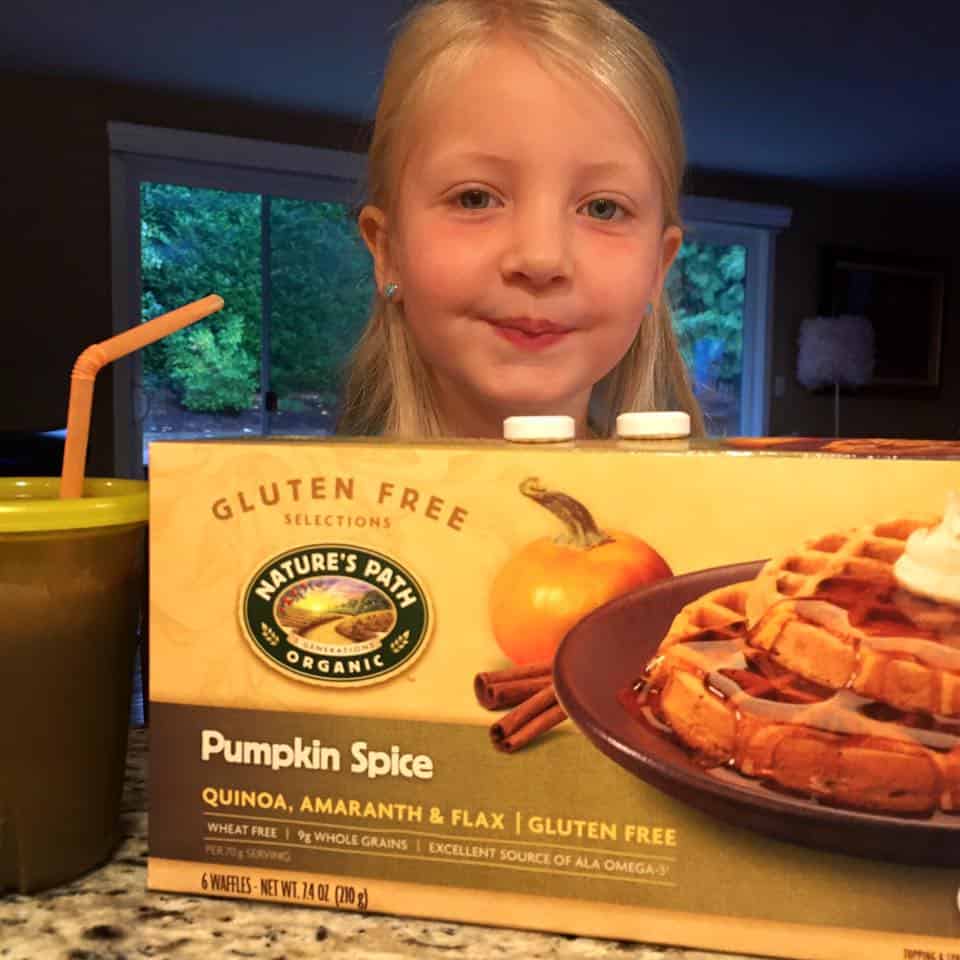 21 Day Fix – A really short journey!!
It only takes 21 days!!  You have containers to measure your food, workouts that you do daily and all you have to do is some prep and actually workout.  Oh, and the workouts are only 30 minutes long.  It is not hard, it just takes a bit of discipline and it will get you in shape!!
Ummmmm…….
I won't lie….I was skeptical.  Beachbody was using a new trainer, Autumn Calabrese, with a lot of hype saying this really worked.  I had done a cleanse through Beachbody, called The Ultimate Reset back in June of 2012.  I lost some weight during that, but I also lost muscle because I wasn't working out….it was a cleanse, but it was also 21 days.  But, Stacy, my wife, wanted me to do it.  So what the hey…….I decided to do it!
I loved it!  Not only do I eat more now, I found out I was eating too little for my size, and I love the workouts!!  Double whammy!  This is awesome!  The only thing I don't like is that it is too short!  I wish they would do a second round with more workouts!!!
Anyways, I actually lost hardly any weight, just a few pounds, but I lost fat!!  Here's my before and after: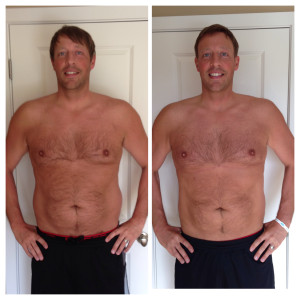 The 21 Day Fix Works!!!
This is 21 days people!!!  It was significant to me and so I am now onto my second round.  I am not looking to lose a ton of weight.  I am looking to get stronger and just more lean.  I feel like a gained some muscle mass, especially in my legs.  I also go to a massage therapist at least once a month and he mentioned he could tell a difference in my back and chest with my muscle mass as well.  That was awesome to hear!!
Ab Work?
The little secret that made a lot of my "love handles" go away is that Autumn incorporates ab work into each workout.  She makes your core a priority.  So, instead of having a separate DVD to have to put in or separate workout to turn on, you have it in that 30 minute time frame.
Muscle Gains?
Now, are you going to have massive muscle gains because of the 21 Day Fix.  No.  It is not intended for that purpose.  But, I saw significant change because I upped my weight a lot from week to week.  I started with 15lbs in a lot of the videos and ended with 25-30s!  That is significant and you will see strength increase with that kind of weight change.  We will see what happens with my second round, but I don't want to add too much more.  I want to make sure my form is perfect.
Is the 21 Day Fix for you?
So, in conclusion, 21 Day Fix was an absolute surprise!!  I love it and would recommend it to anyone!  It really does allow you to come in at any fitness and nutrition level and get a taste of what life could be, by adding in a little bit of discipline!  As a Coach with Beachbody, (that means I sell the stuff…..hey you get a good discount!!!) this one could change your life quickly!  I believe this one is the intro that can really make a difference in getting you jump started!  Go to our (my wife and I) rodyfitness.com and see how it can change your life too….and we will help you along the way!!