Transform :20 Week 5 Review! Shaun T Weight Loss Transformation!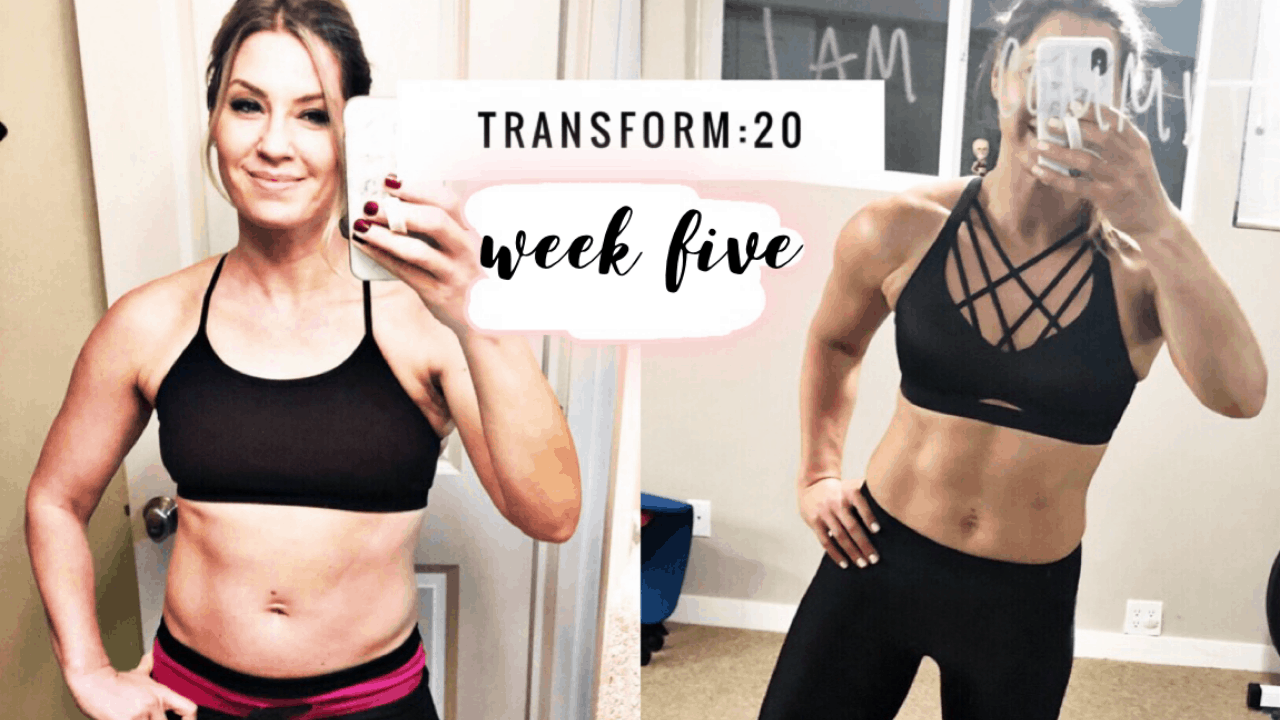 Transform :20 Week 5 Review! Shaun T Weight Loss Transformation!
Week five has been a great week. I'm loving it how much more coordinated I feel on the step and my energy levels are UP!
This week I played around with different types of vegetables, I did red onions zucchini and snap peas in the cast-iron skillet and it tasted amazing. I added the red onions first with a little olive oil and let those get nice and soft,  then I add the zucchini for a little bit and at the very last five minutes I add the snap peas with salt and pepper. It all tastes so good I barely need a balsamic glaze even though sometimes I still add it because it is yummy.
If you haven't explored with balsamic glaze on your vegetables and meats it's a game changer so is the Flavor God everything and everything spicy seasoning.  Here's the link for those if you'd like to try: FLAVOR GOD SEASONING
I can tell I look leaner in my videos my "middle jiggle" is less jiggly and my legs feel really toned. The scale hasn't changed much but I will take after pictures and measurements when I'm done and see how that looks.
There's the weekly reality TV video that plays after every Saturday work out and this week had me in tears. In week six we do a work out completely silent no music and Shawn isn't talking he only cues us for the next move and his reflection on that workout brought him to tears and the entire crew.
Shaun walked through a lot of abuse from his childhood and the silence reminded him of the places he would go as a kid. Hiding in his closet scared.  It was really moving that he was so candid and open with everyone in regards to that. I love his heart!
The trainers and these programs are so much more than just a work out and eating clean, there's so much thought, care and love involved in the entire process and that's why it works so well for so many. It's addictive and it's inspiring and it something that I won't ever stop- I love it so much.
If you need a tribe, a community of people on the same path of you all striving to be better versions of themselves then you need to join us!  Message me today and I will get you a custom plan and we will rock this out together!
Connect with me:
INSTAGRAM   @stacyrody
Email: [email protected]