Transform :20 Week 4 Review! Weight Loss Transformation!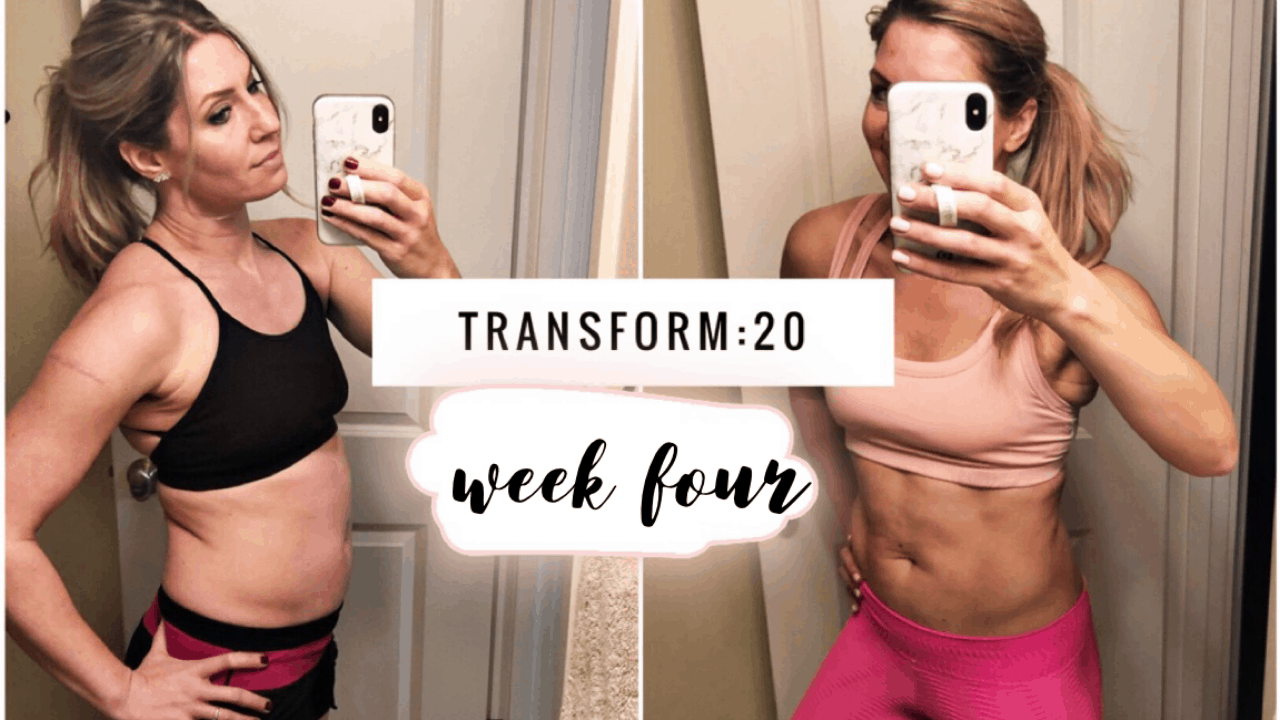 Transform :20 Week 4 Review! Weight Loss Transformation!
Week four is on the books. I feel like I had a breakthrough this week!!! I finally started enjoying some of the moves and feeling like I could do them at a decent pace.
This workout is so short with a 20 minute time frame that he packs a ton in. I cannot even listen to music during the workouts because I'm so focused on what he has us doing that I can't afford to be distracted. The good thing is is he has music in the background so it works but it's definitely not what I'm used to.
The girls and my online private Boot Camp were joking this week about the little calluses we are getting on our hands from the step and I finally got mine this week. I'm feeling leaner, I'm feeling stronger, and I really like the challenge of this work out.
Every Saturday he has us do you a slower paced work out then involves a lot more stretching and the transformers are not as intense. I really like Saturdays *wink, wink.  The cool part about tracking my transformer numbers on my wall calendar that came with my program is, I've been able to improve on those numbers which is a total confidence boost.
I've added veggie frittatas into our weekly rotation for food prep which is been a really fun addition. I've been sharing Gluten-free recipe is on my Instagram and saving them to a highlight so feel free to go look at those. I'm always posting my food and my stories as well.
There are five spots left in my online Boot Camp if you want to do this with me please message me today and I will get you started. I will be there for you to coach you one on one as well as plugging into a group of motivated positive women who are becoming the best versions of themselves every day.
I can't wait to hear from you you deserve to have a coach who is rooting for you and you deserve to feel your best and be comfortable in your skin your beautiful mama have a great day!!