Week 6 Liift 4 Review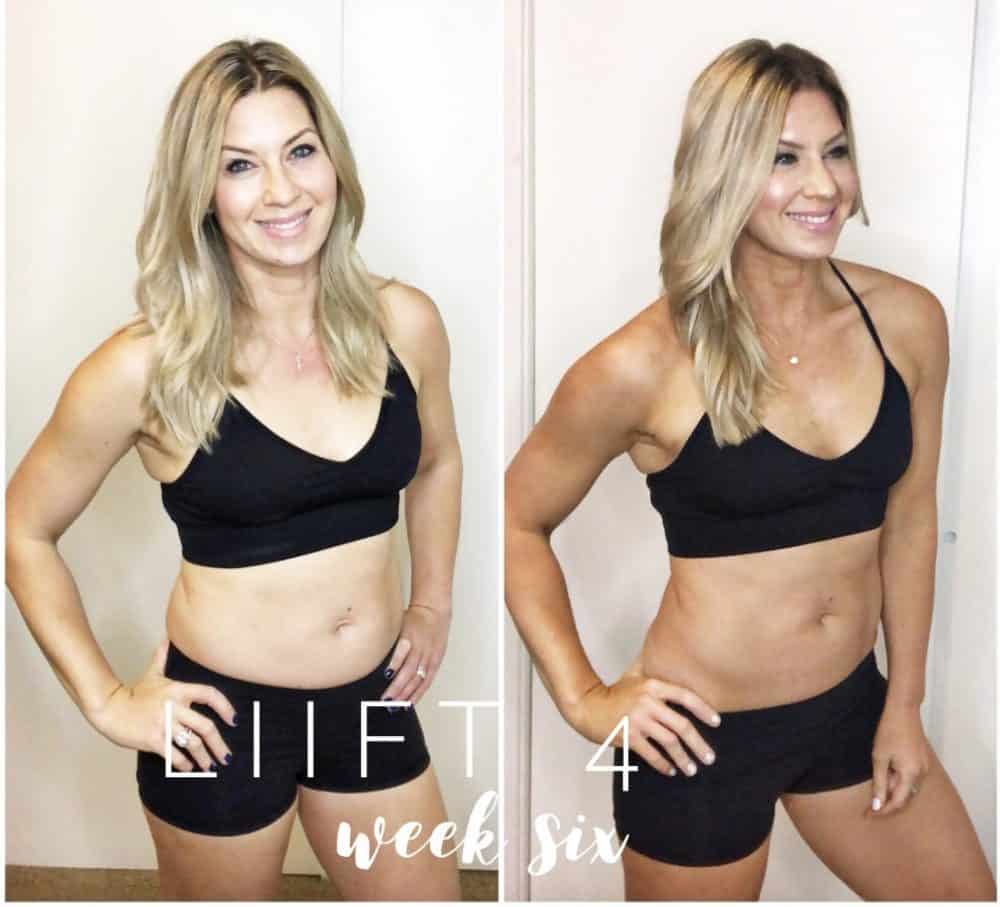 Week 6 Liift 4 Review – A Mom's Weight Loss Transformation!
Hey  guys,  so week  six in Liift 4  is still a building  week, which means I'm  going heavier with my weights.  If I could not keep my proper form  and if my elbows slipped and form got  too ugly, I would put the weights down.  I would quickly pick up something lighter just  because form is crucial for me. I also don't want  to strain my neck because I have an old neck injury  and I really have to protect it and I'm careful with it.
So  I really  tried to go  hard with my hip  moves and then on Wednesday  my free day, I did a 45 minute  booty day. You saw the move just now.  That was in that and it was amazing. I  used sliders, I used weights, I used bands  and it was actually really fun. So I love having  access to all these workouts and really I just tried  to focus on form.
There  were a  couple times  I'm like, dang,  it's dark. It's winter.  I really just want to pour  a glass of red wine. I just  really had to focus on my water  intake and just kind of getting it  done. I promised myself eight weeks, no  alcohol, I'm finally going to get to have  wine on Thanksgiving.
I  feel  so much  leaner and  less bloated  and my body feels  like it works better  and I sleep better when  I don't have the wine. This  is why I'm doing this, and it  may seem extreme to some, I knew  it would get me ahead. It would also  gives me that edge, which we're always looking  for, that the thing that's gonna get us a little  bit further in our progress. That makes us feel amazing  and unstoppable.
So  of course  triple bears  here. Not My favorite,  but I'm getting better at  keeping my knees two inches  off the ground and you can see  I have less middle jiggle, which I'm  really excited about. I think my belly  button is moving north and spray tans are  life. Can I just have a moment of silence for  a good spray tan?!! So join our November Challenge  Group. November is the group. You need to be in it.  You need this plan. It's amazing. Have a good week.