Week Seven Review Of 80 Day Obsession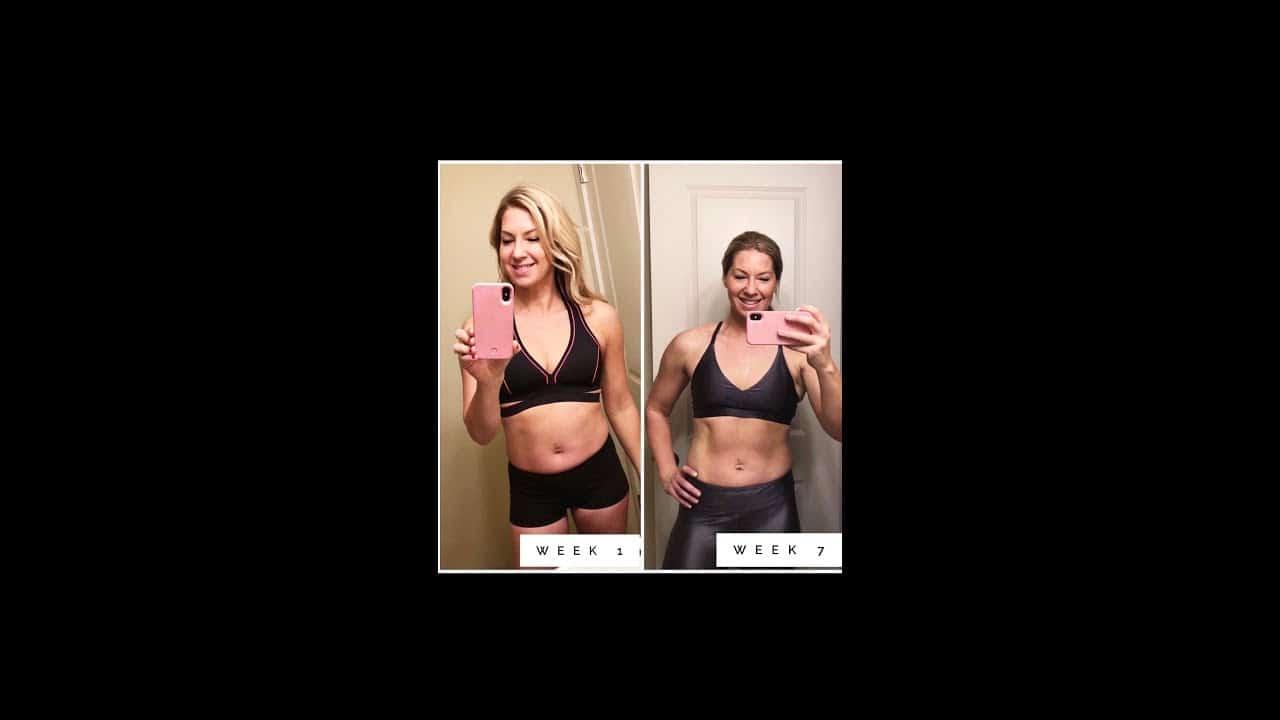 Week Seven Review Of 80 Day Obsession – A Mom's Journey of Weight Loss Transformation!
I felt really good this week but was also a bit unsettled about how vacationing for 9 days would work out with my 80 Day Obsession schedule. I'm actually seeing more muscles and my endurance feels strong.
I set my mindset so that my family would come before my workouts, which meant I needed to wake up earlier than normal and everything ready the night before. This way, I wouldn't wake anyone up as I ate my preworkout meal and getting ready each morning.
I prepped a lot of food to have quickly as we were busy packing and getting ready to leave. I also put extra food in the freezer so I could pull it out when we got home (giving me a chance to do all the laundry.)
I was reminded of how much I love my privacy and loud music in my home gym but found the new environment fun. I used heavier weights then I would have at home and never found the gym too crowded.
I'll follow up next week with how I did the whole trip! Say a prayer for my wine loving soul. It's so hard to say no to a drink with dinner on vacation!!!
Connect with me:
Facebook: https://www.facebook.com/stacy.rody
Instagram: https://www.instagram.com/stacyrody/ @stacyrody
Email: [email protected]
Website: www.stacyrody.com