Blueberry Protein Muffins – Gluten Free – Dairy Free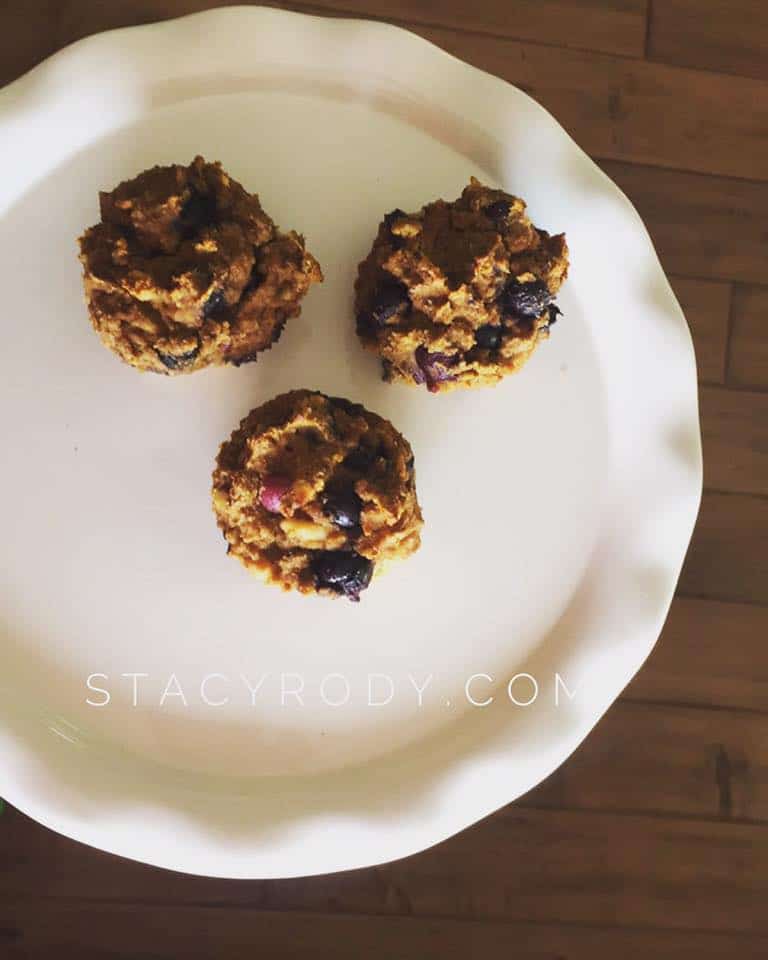 💓Blueberry 

Protein Muffins Gluten Free / Dairy Free
Need a quick easy breakfast idea?  Want to make sure it is as healthy as possible and anyone in the family can have them?  This little blueberry protein muffins are loved by everyone in our home.  If you need a quick fix in the morning or throughout the day, these have worked well for me!
Blueberry Protein Muffins Recipe:
1 can pumpkin
4 eggs
3 ripe bananas
1 cup chopped walnuts
2 cups almond flour
1/2 cup coconut flour
2 cups frozen or fresh blueberries
3 Tbs olive oil
1/4 tsp salt
2 tsp baking powder
1 tsp pumpkin pie spice
2 Tbsp honey

Spray muffin papers and preheat oven to 350°. Mix everything and add blueberries and walnuts last. Bake at 350° for 25-30 minutes. They freeze well and the kids LOVE them. See more on my Instagram stories today only. (Click my profile picture) 🙂 @stacyrody Enjoy!!!
Do you like baking this time of year as much as we do?  These blueberry protein muffins will definitely make you want to bake!!  Let me know what you think of them!