Fit Couples here we come! We are a Work in Progress!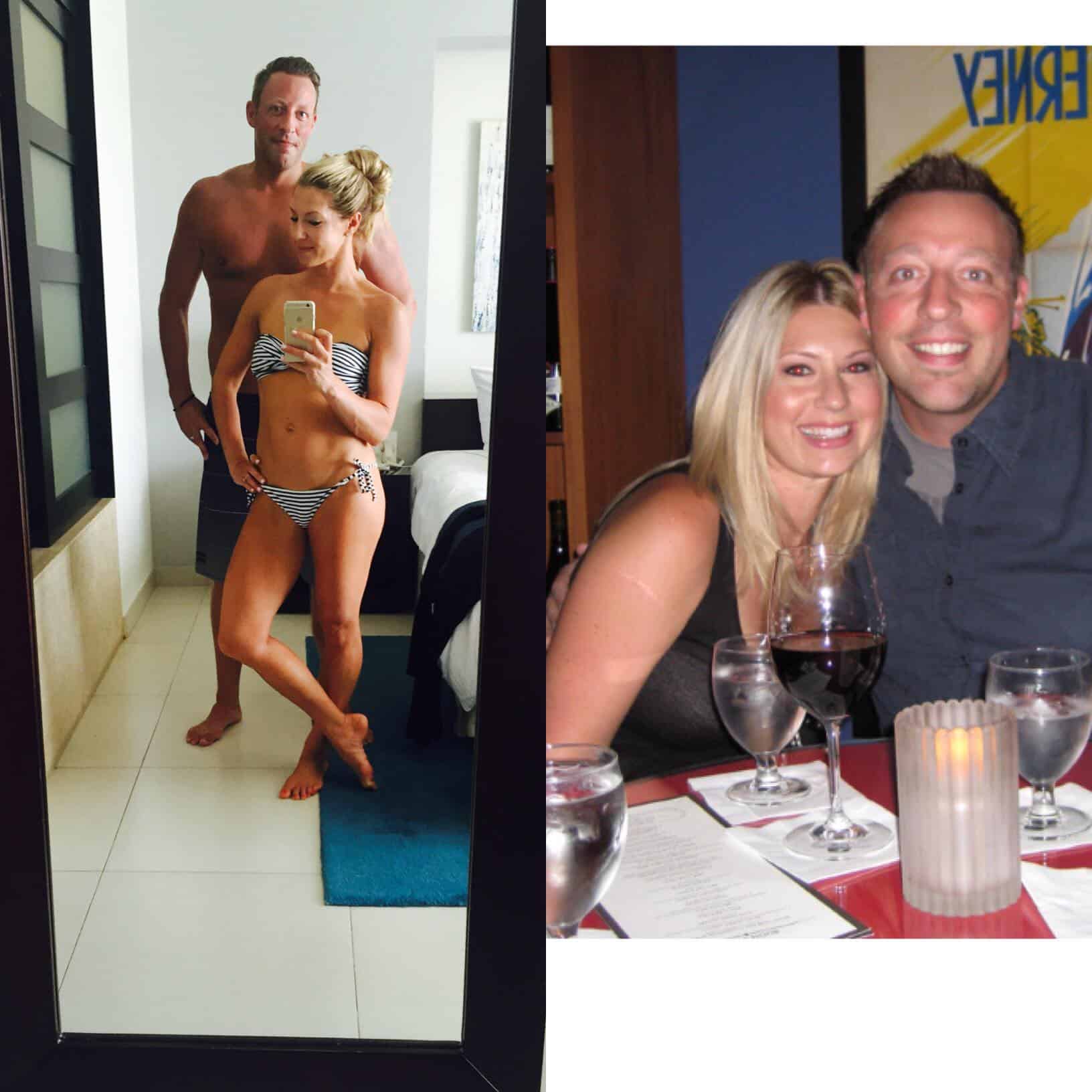 Fit Couples Here We Come!
When on vacation, I see so many fit couples.  When we were younger, we were in a different place in our health and fitness.  We ate what we wanted, when we wanted, and didn't think anything of it.  We didn't think of consequences.  When you get into your early thirties, that doesnt' work anymore!
Today as we leave for the farmers market with the kids (and we are weirdly excited to buy kale).  I think back on the health journey we've been on the last three years. It started with the fear of having a second child… yeah, that's kinda scary haha. But he realized that he would need to have more energy to help me and that means focusing on his health. I realized we were done having kids and I wanted to push myself beyond what I ever had before. To see what my strong mom body was capable of.
It was time to become one of these fit couples we had seen on the beach.  Not really to look better, but to feel better and be healthy.  I won't lie though, it is really nice to feel better in your own skin, knowing that the decisions you have made are helping your body.  It's also really nice to fit in your clothes comfortably.  We made a decision to have our super food smoothie daily, add fitness to our daily routine and (not just talk about doing it). We looked at the future progress it would bring not just the instant results. We made a decision and looked at the big picture. Oh and we cut out all fast food, soda, double batches of chocolate chip cookies and family size Papa Murphy's pizza because those were our weakness. Sometimes you just have to say goodbye to things, right?  Have to keep the goal and that vision of those fit couples in your mind.
I have to say I would have slacked more if it wasn't for him and I bet he'd admit the same thing. We bounce ideas and frustrations off each other but we never quit. Quitting is not an option for us. We had quit too many times before and lost all the progress that was made. Consistency is key in those lifestyle changes.  I love this man! Almost ten years of ups and downs but we manage to keep communication open and promise each other to keep striving to be our best.
So here we go, sharing our journey and inviting others to join. We love our team and clients like our second family. Our #fitfam. They keep us accountable and we get to grow and share together. Embracing our health today and thanking God for those hard times because those are the growth periods that help you push past.  We are working on helping many more become fit couples, being comfortable in their own skin.