Healthy Filling Snacks aren't easy to find!! Coconut Chips!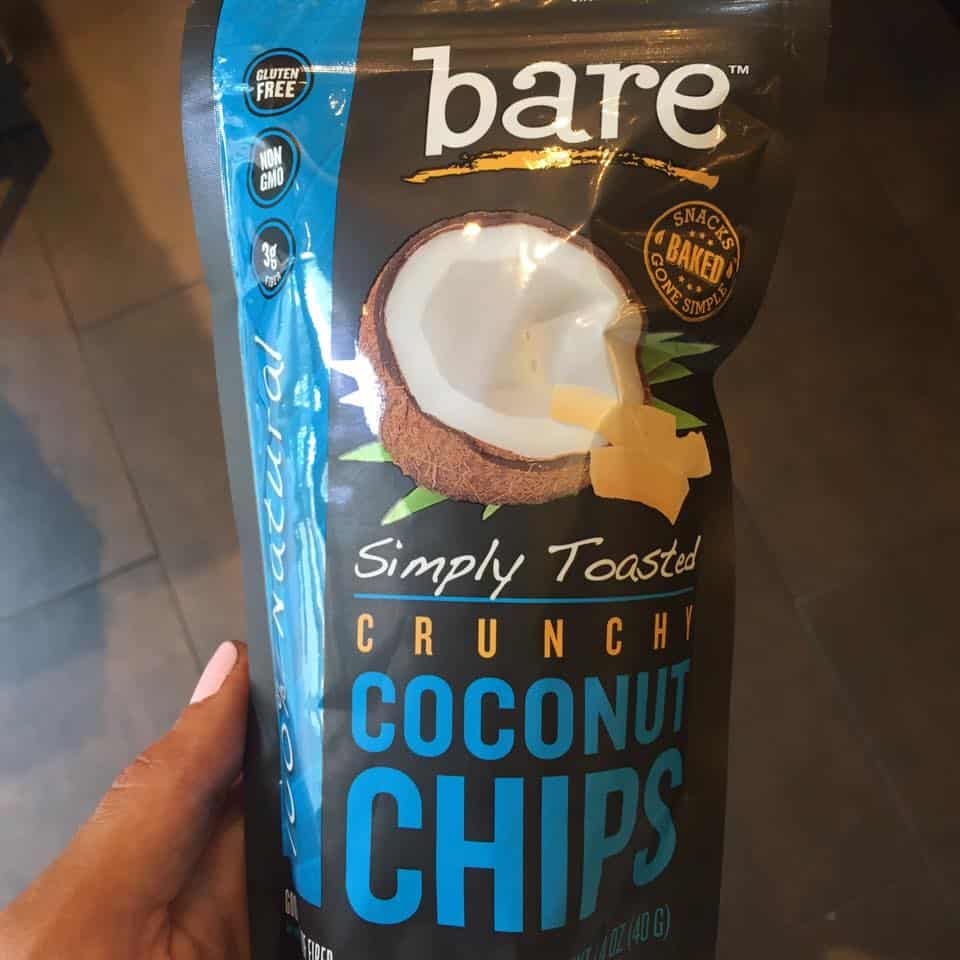 Healthy Filling Snacks
Healthy filling snacks are not always easy to come by.  If you have not tried these coconut chips, then maybe you should start now. 😉 I love clean treats that won't make me feel terrible or super boated after I eat them.  I am also gluten-free, so these work in that area too.
Some rules I have about what treats I eat that might help you:
1. Read the label!!! The least amount of ingredients, the better. If you've ever even looked at the back of a Quaker Oats bar for example, you'll see way too many ingredients. So many of them are not needed or are damaging to our bodies.
2. Stay clear of lots of food coloring and artificial anything. Look for different brands that use better ingredients for the color.
3. Look for dark chocolate or dried fruits that taste sweet and are fulfilling but will still be a benefit and fuel your body. Trader Joe's has some really great treats. These you can grab at Starbuck's and Whole Foods.  All three of these stores have a lot of different healthy filling snacks, these coconut chips are just one of my favorite.  You can go check out these tasty little treats on their website.
When you are out and about, always take time to look at those nutrition labels.   I like to reiterate this point because it is so important.  The reason being, I forget to do it.  It is crazy how companies will add in extra little ingredients, especially in snack foods.  So I am extra careful when looking for healthy filling snacks.  I want them to be as pure and as natural as possible.  I also try to stock up on them when I can.  Some of these types of snacks won't get replenished all that often.  So make sure to grab a few bags for the road.  Thanks for taking the time to check out my tips, please feel free to share with me if you have any healthy filling snacks that you love!