Mott And Bow Jeans Try On – Best Denim Try On 2022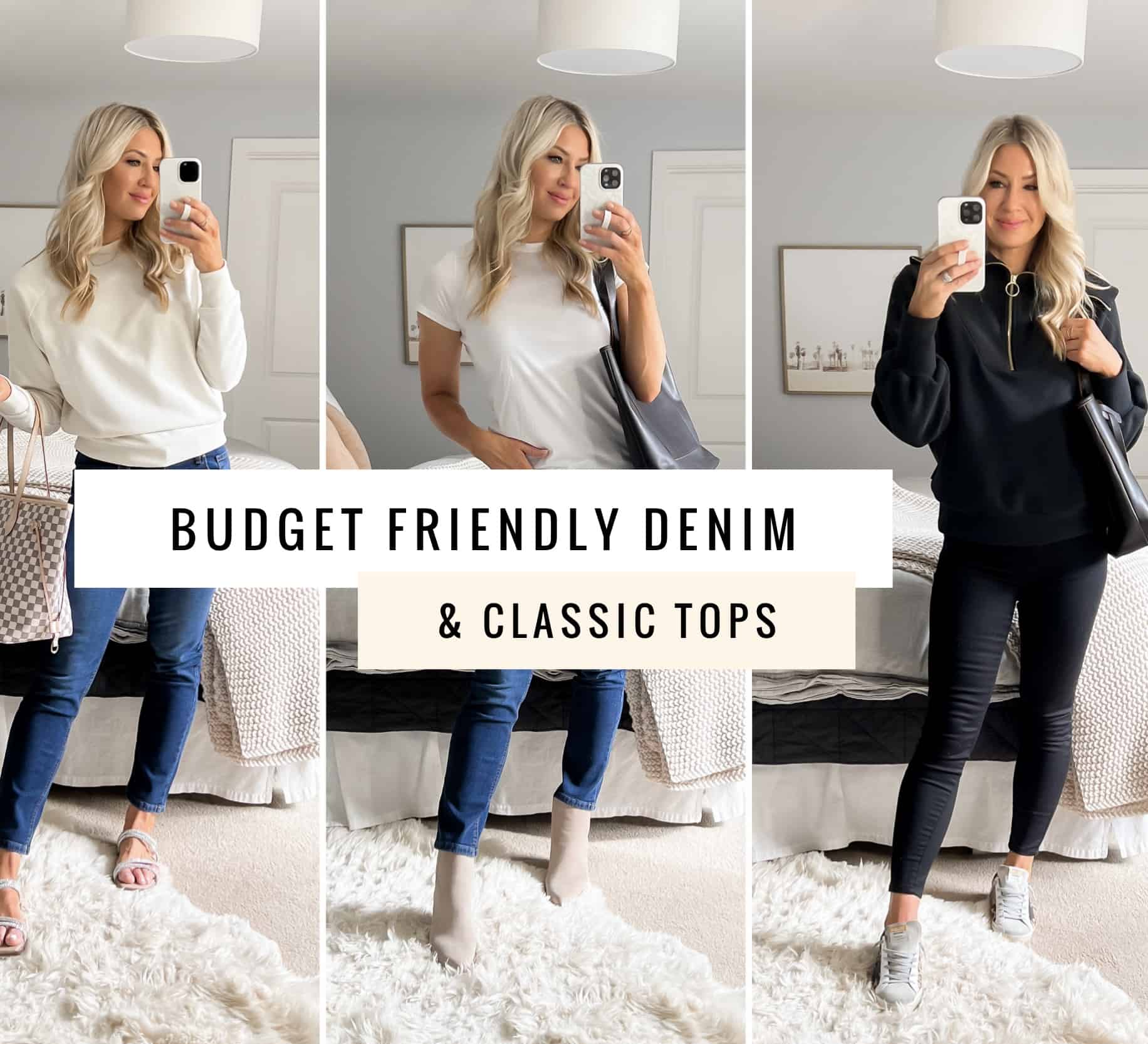 Mott And Bow Jeans Try On – Best Denim Try On 2022 – Affordable Jeans 2022
Mott and Bow jeans try on is here!  I'm excited to introduce you to this New York City Clothing Brand!
The company was born out of a simple question: how can we get people premium-grade jeans at a reasonable price? Using the finest denim fabrics from the best mills globally and by controlling the manufacturing process, they transform the denim and make it look effortless. They specialize in denim but have expanded their clothing line to tees, sweaters, sweats, and more!  They stick to simplicity as their core design philosophy which I love!! 
The black bag I show is by WP Standard:  WP Standard 
They make only the finest quality vegetable dyed leather wallets, bags, totes and more. Trusted companions made with natural materials that get better with time. The wear your bag takes on will be as unique as your own fingerprint. Defects and repairs are covered for life. 
Here's my Walmart tote:  https://rstyle.me/cz-n/fs5swkckbap
Also, this bag organizer is very helpful with a large tote like this:  https://rstyle.me/cz-n/d7tasrckbap
Here are the links for you:
Sweatshirt: https://rstyle.me/cz-n/gg8a3vckbap
T-shirt:  https://rstyle.me/cz-n/gg8aweckbap
Blue jeans: https://rstyle.me/cz-n/gg8a8rckbap
Black jeans: https://rstyle.me/cz-n/gg8a6jckbap
Hope you liked this Mott and Bow jeans try on.  All the items I tried on today I actually love.  It is so fun to try on new denim options and love the feel.  Let me know what you think and let me know if you have any questions.  Also, if you have any suggestions of items you'd like me to try on, let me know.  There may be a little delay in getting it here on the blog, but I love trying to do try ons that everyone wants to see!  Happy shopping!!! 
XO, Stacy 
Connect with me:
LIKEtoKNOW.it: https://www.liketoknow.it/stacyrody
Facebook:  https://www.facebook.com/stacy.rody
Instagram:  https://www.instagram.com/stacyjrody/    @stacyjrody