Flared Jeans Haul – How To Style Flared Jeans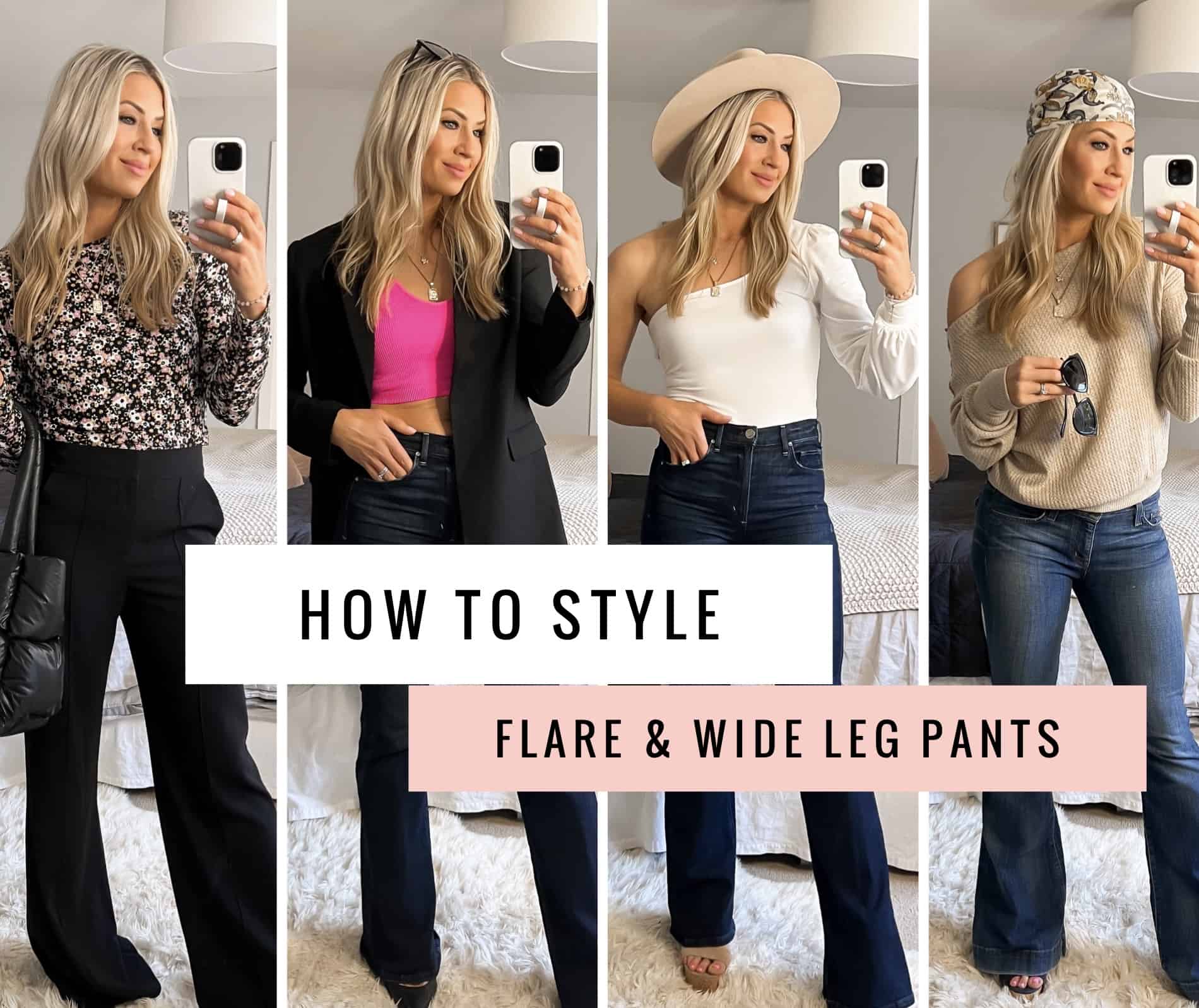 Flared Jeans Haul – How To Style Flared Jeans – Flared Women Wide Jeans
Flared jeans haul try on as well as wide pants here for you!  I'm really getting used to wearing a wider leg on all my pants. Skinny jeans may be making their way out and so I thought it would be fun to show you how and where you could wear more of a flare leg pant. 
The pros of a wider leg is that for us larger-calved girls, it can make our legs look longer and more smooth. It also balances put a wider waist. I've seen them look fab on a 5'1 women or a 5'10. Height doesn't matter when you're talking flare and wide leg pants. What's important is the way you wear it. Try doing all dark as the base and adding a jacket or bright colored sweater or blazer over. That way, you're elongating the entire leg and torso while adding depth and fun with the third piece. 
Make sure you're following me on the LTK app by searching my name stacyrody once you download it. Every image will have the shoppable links attached so the process is seamless for you. Please share my channel with anyone you think may find value in it! It's my joy to bring new content each week! 
These looks are mainly from Target, Shopbop, Nordstrom, Nordstrom Rack, Spanx, Free People, Pink Lilly Boutique, Urban Outfitters and more. 
Here is the first outfit I show and every outfit in order after it:
OUTFIT #1 https://liketk.it/3AbE9
OUTFIT #2 https://liketk.it/3AbGX
OUTFIT #3 https://liketk.it/3AbBS
OUTFIT #4 https://liketk.it/3AaMu
OUTFIT #5 https://liketk.it/3Aafz
OUTFIT #6 https://liketk.it/3Aaaj
OUTFIT #7 https://liketk.it/3Aa7O
OUTFIT #8 https://liketk.it/3Aa6b
OUTFIT #9 https://liketk.it/3AaOd
I hope these gave you some good ideas and even if it's just the cutie floral Target top you decide on or a rancher style wide-brim hat, building onto your wardrobe can be fun!! 
I hope you're having a great week! 
XO, Stace