FabFitFun Box Fall 2021 – Subscription Fall Box 2021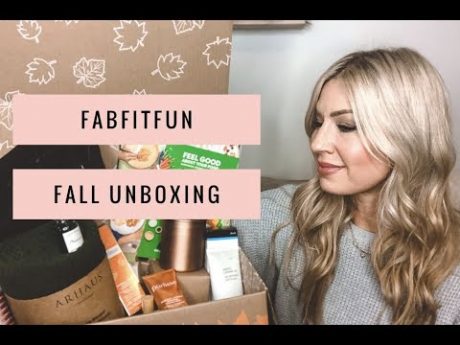 FabFitFun Box Fall 2021 – Subscription Fall Box 2021 – Fabfitfun 2021 Unboxing
FabFitFun Box Fall 2021 is HERE and we are so excited to show you what we picked. I've already tried the cleanser followed by the mask last night and my skin is smooth and glowing today!!! The Arhaus candle and blanket have me so happy that Christmas is around the corner, too!  In this one, I brought my daughter, who loves FabFitFun, she's 11, along for the ride through this new fall box.  Come and join us!
I suggest the annual membership because you can save more and customize earlier than others with the quarterly membership.
Here's the link to snag your box: https://share.fabfitfun.com/x/hdTG1o
The code to save $15 is F9-IVFVV
Thanks so much for watching, we appreciate you taking the time.  You have to tell us what you think!! 
XO, Stacy & Sam 
Connect with me: LIKEtoknowit.app: https://www.liketoknow.it/stacyrody
Facebook: https://www.facebook.com/stacy.rody
Instagram: https://www.instagram.com/stacyrody/ @stacyrody
Email: [email protected]