Free Trip!!! Bahamas, Jamaica and the Oasis of the Seas!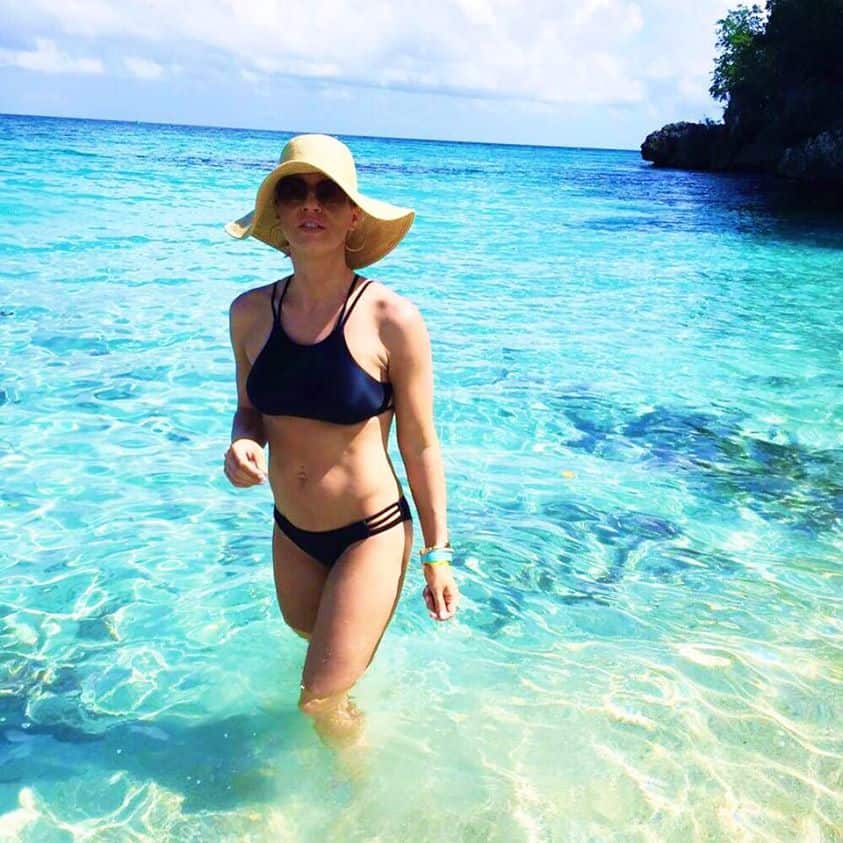 Our Free Trip
Free Trip….are you kidding me?!  At the end of 2013, I had heard of this "free trip" but didn't understand how it worked.  I asked my husband, he just said I needed to help 3-5 people a month.  I already had the passion to help women find their health and fitness, now I had just that much more motivation.  See, there is still always that little bit of fear, nagging in the background.  Not with this!  I was going to get that free trip!  So in 2014 I accomplished my goal.  I helped 3-5 women a month…sometimes more and my husband and I, (yes you can bring a guest), got to go to the Moon Palace in Cancun in 2015!!
It was amazing.  Literally blew my mind that we were there and not having to pay to be there!  Talk about a dream come true!  It also kept my fire lit.  I already had been hitting my goals for 2015, but it really pushed me to become more of a leader.  I really buckled down.  Guess what?  I earned my second free trip, this time on the largest cruise ship in the world, the Oasis of the Sea!  We were heading to the Caribbean to visit both the Bahamas and Jamaica!  I also must mention….the relationships we have built online around the country and Canada, but seeing everyone in person is also part of the "dream come true".  It is beyond amazing!
For this trip, we headed down to Ft. Lauderdale, Florida a day early and got prepared to board ship the next day.  We got on the next day around 2 PM and get acquainted with the ship and started saying hi to all of our friends and join 6,000 other coaches to a cruise ship totally rented by our company.  We all see each other usually twice a year, so it is definitely a reunion every time.  The fun had begun!  The next day was the Bahamas.  There was so much to do, we chose to walk the town, checking out a local Rum Distillery, from the early 1800's and then hung out on the beach.  Absolutely beautiful and the culture was amazing!
After that we got to have a formal night on the ship, we dressed in our best, my hubby even wore a suit and tie, and we hung out with 3 different groups of friends!  So awesome!  The next day we were at sea all day.  Every morning there were celebrity trainer, live workouts.  Tony Horton from P90X, 22 Minute Hard Corps and P90, Autumn Calabrese from 21 Day Fix and Hammer and Chisel, Sagi Kalev from Body Beast and Hammer and Chisel, and Joel Freeman and Jericho McMathews from Les Mills Pump were at different times every morning.  You could go to one or all 4 workouts!!  It is always breathtaking to be with a huge, like minded group of people do a live workout!  Right afterwards, all the pool bars had turned into Shakeology bars!!  Amazingness!
The next two days were awesome!  We went on an excursion in Jamaica, got to hang out at a private beach and have an authentic Jamaican lunch…delicious by the way and really just relax.  We took naps, we worked out, we had a few drinks, we had cheat meals….a lot and really enjoyed our friends.  It was perfect.  It is beyond a blessing and so much fun.  Take a look at all the pics!!
To say the least, this free trip is just another reason why this business we do has changed our lives.  My husband I are so grateful for this opportunity.  My goals were set in January and we have almost earned our free trip for 2017 in the Dominican Republic mega resort, Punta Cana!!  I am so excited and can't wait to be there with our team!  As I write this, I want to make sure you have the opportunity to join me and my team.  If you are at all intrigued… stop waiting and reach out.  Health and fitness are what we are about, this is just one of the perks for getting yourself in shape and helping others do the same!! Send me a message here!  I look forward to connecting and working on your goals!!  Free Trips are the bomb!  🙂