Gluten-Free Pumpkin Bars!!!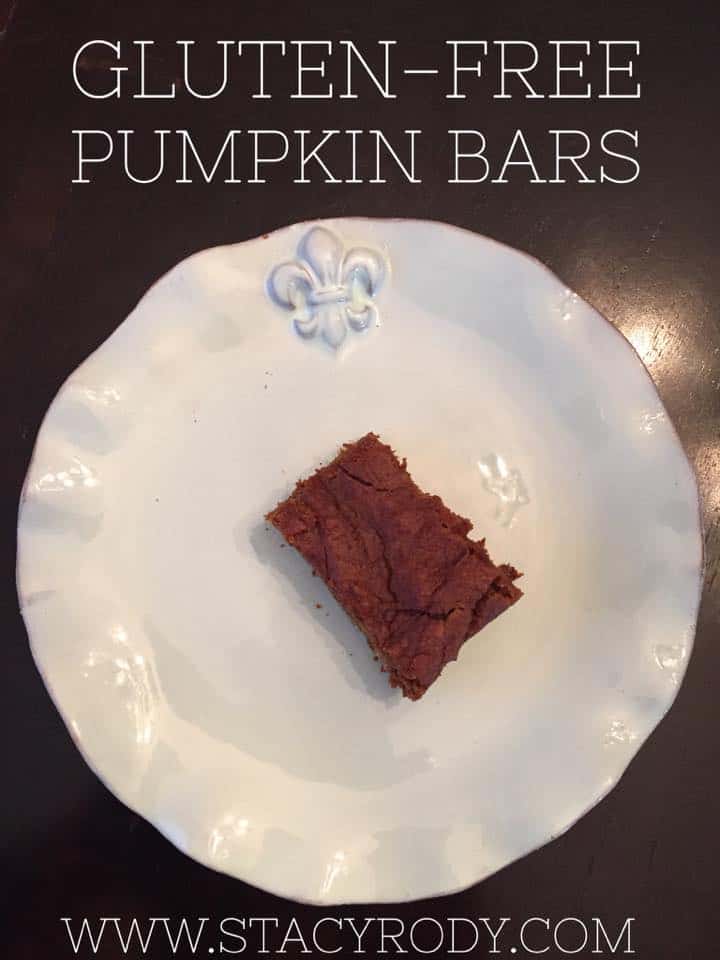 Gluten-Free Pumpkin Bars
Gluten-free pumpkin bars are a recipe that the whole family loves.  I love finding new delicious gluten-free recipes and this one should fit the bill.
Sugar Detox Diaries: Day 3
I'm still alive. That's all.
Kidding, today was actually better than yesterday. Had energy and focus and remembering all the healthy (and sweet) alternatives there are to gummy bears lol!
???The good news is-it's PUMPKIN season!!!???
Here is a fave! Grain-free, gluten free food, vegan, and they actually taste good!!
1 can pumpkin
1 cup chilled almond butter
1/2 cup honey
4 tsp pumpkin pie spice
3 tsp vanilla
2 tsp baking soda
1 tsp coconut oil
1/2 tsp sea salt
Spray coconut oil spray in 8×8 baking dish. I used glass.
Stir all ingredients until blended
Bake at 350 for 20-25 minutes
These gluten-free pumpkin bars are amazing.  Try to eat only one and make sure the family saves you one for the next day to have with your coffee. ☕?
Enjoy!!