Best Face Wash – Alba Botanica – Acnedote!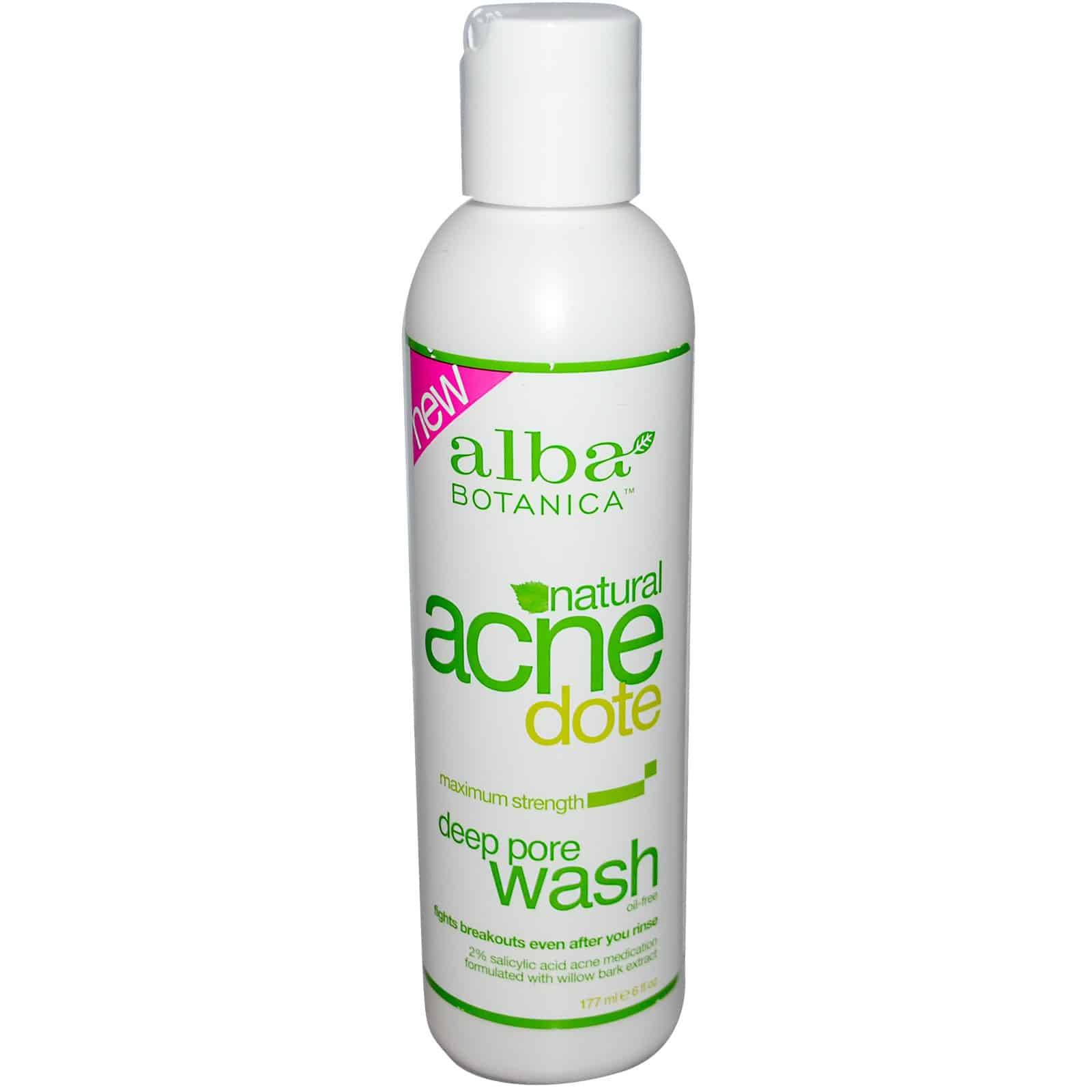 The Best Face Wash
I really believe this is the best face wash out there for the price!  I am actually not too competitive…so please no haters, this is just my opinion!  I love facial products and was a makeup artist for over 15 years.  I still do a bit of makeup for friends from time to time.  I am also an esthetician and really look into what I use.  I love PCA products and I give myself facials on a regular scheduled basis.  I want my skin to look young.  I also have oily skin and get really bad acne as well.  Alba Botanica has the best face wash I have found.  Oh and let's remember, face wash is only a small part of having good, healthy skin.
For those of you with teens or really oily/congested skin, this is a great way to clear it up and have your face feeling renewed and not break the bank.  Apply it once a day at first, to make sure it doesn't dry your skin out, and then you can apply as needed in trouble spots.  Listen to your body and don't overdo it.  You can damage your skin and that is definitely not worth it!
I have always had acne prone skin. Since I started living a gluten-free lifestyle and added Shakeology (my superfood meal replacement) to my daily routine, it's cleared up a lot. Yep, I'm an esthetician with breakouts. Oh well?  So make sure you really take  a look at your diet.  Dairy can also have a lot of negative affects on your acne.  Food is a tough area to change, because usually thing hurting us, is the item our tastebuds love the most!
You can find Alba Botanica, the best face wash at Super Supplements or Target.  (I prefer Target….because there are so many options and who doesn't want to roam around Target for a bit!)