Quick Eyeliner Tips!!!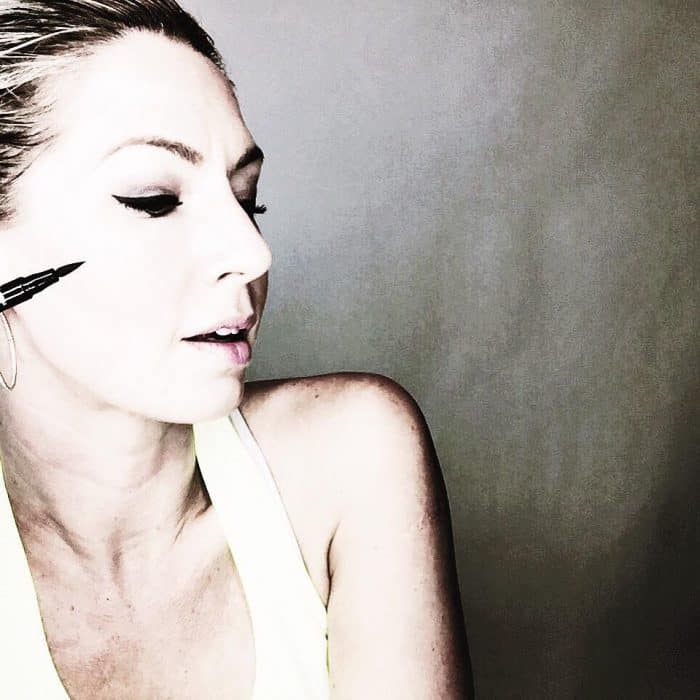 Eyeliner that is cheap, quick and easy to apply!
I found a fun eyeliner I have to share! L'oreal Voluminous Superstar liquid liner. I love Laura Mercier pencils smudged with dry shadow, too, but this has been my FAST morning secret lately.
I found out about it because I was at Walgreens looking for a liquid foundation I'd been reading about. The girls there said I had to try this and they were right!!! Amazing!
Are you curious to what foundation it is???? Want me to share??? ???   Before I do, here is my eyeliner tutorial.
[youtube id="x-5_dPZoXiE" align="center"]
Hope the video is useful and you can save a little money and learned a little in the process!  I love teaching!  Being a makeup artist at Nordstrom for over 8 years, really built the passion in me.  I don't do much makeup artistry anymore, but I sure love sharing tips and tricks of the trade!
Okay, okay
😉
here is my cheap foundation find : L'oreal Lumi True Match. I've found W 5 to be just about perfect but could maybe buy W 6 and mix the two. Especially when I have a spray tan. My favorite high end foundation is Makeup Forever HD from Sephora and I just bought their primer, too! The Skin Smoothing formula since I have larger pores. I love me some Laura Mercier foundation primer but just wanted something a tad different for once.