Creamy Garlic Dressing – Gluten-Free Dressing – 21 Day Fix Approved!!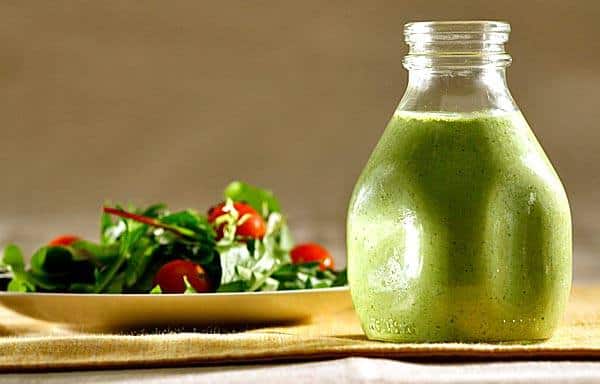 Creamy Garlic Dressing
It's food prep day for a lot of us and a gluten-free dressing is the perfect option, better yet, creamy garlic dressing! I love spending just 1-2 hours on Sunday's making simple foods to have on hand for the week.  I am always looking for better ways to take care of my family.  I am also always looking for gluten-free options.  There is gluten in so much more than we think and I have felt the affects of not knowing I was eating gluten, when I actually was.  One of the big culprits can be salad dressings.  My husband went through a 21 Day cleanse back in 2012, called the The Ultimate Reset, and this little gem made it a lot easier for him.  It called for a ton of salads and this was his dressing of choice.
Finding out I needed to go gluten-free during that time, I started going crazy on nutrition label reading.  This one was about as simple as they come!  I made it for him the first time and we were both in love.  Shoot, my kids even love it!  I never even thought about making a creamy garlic dressing, but this is the magic one!  I have to give my husband credit for going through The Ultimate Reset.  We actually gained an amazing amount of knowledge from those 21 days.  So know that this creamy garlic dressing is absolutely healthy in every way and delicious.  A great cookbook I use is Fixate.  She is the creator of 21 Day Fix and has a ton of awesome recipes like this.
Here is one of my all time favorite homemade salad dressings:
Creamy Garlic Dressing Recipe:
1/2 cup extra virgin olive oil
1/4 cup apple cider vinegar
3-5 cloves garlic, crushed
3 Tbsp fresh lemon juice
2 Tbsp chopped fresh parsley
1 tsp Himalayan salt
1/2 tsp Dijon Mustard
1 Tbsp honey or agave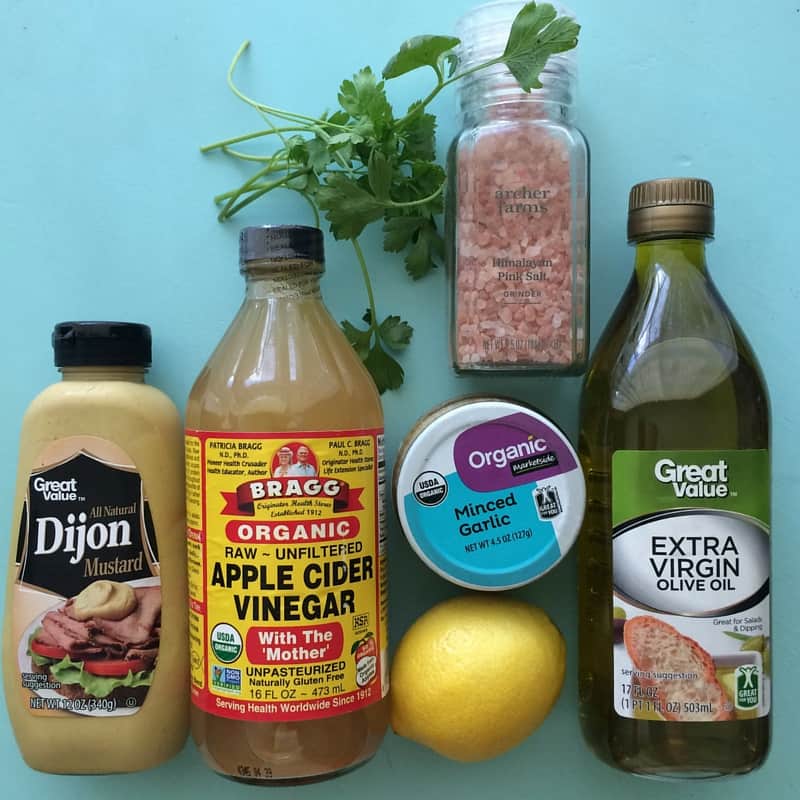 Blend for 30 seconds or until well mixed. Store in refrigerator and warm to room temp to shake and serve. Makes 8-10 servings.
Great with a little balsamic as a combo dressing. I also have a lot of clients that do the workouts and meal plan with 21 Day Fix.  This creamy garlic dressing is absolutely great to use with that program and pretty much for anything.  It is vegan and if you buy organic, you can't really get a more pure dressing.  Enjoy!
Garlic Creamy Dressing Courtesy of The Ultimate Reset