Gluten-Free Lunch Ideas! Veggie Soup on the Go!!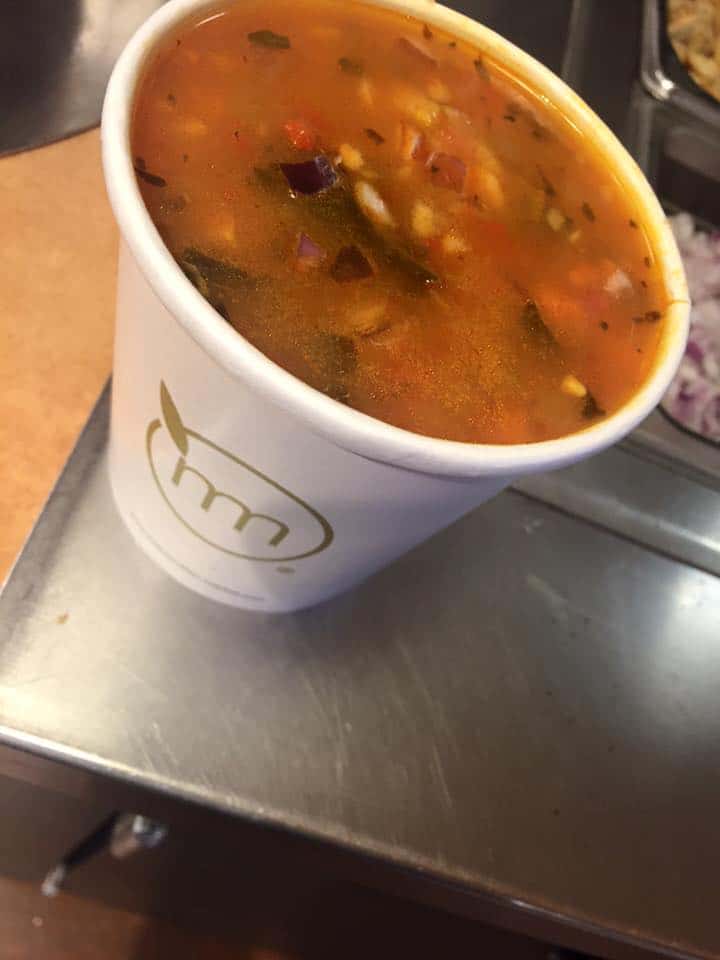 Gluten-Free Lunch Ideas
Being gluten-free, I am always looking for gluten-free lunch ideas.  I am going to be consistently looking for more an more simple ideas, that you can buy while on the go.  I find that almost anyone can make gluten-free lunch ideas at home….but what about at work or while out with the kids.  Here is one I love!
Veggies are so hard to get in when life is crazy busy. We live by eating whatever is in front of us in this fast paced life.  Fall ?and Winter❄ are so great for soup and you can hide tons of veggies in a yummy way.  The other reason I love it?  My kids will eat it!  You can't beat that!  Finding food that my kids will eat that is healthy for them, on the go, is a win-win in my book.
This is a hearty veggie soup with kale, carrots, potatoes. Yum!!!!!  It is at Metropolitan Market.  This is one of my all time favorite grocery stores.  They have all kinds of unique items.  The market actually labels which soups are gluten-free.  It is so nice to quickly jump in the store, pick up what I need and then pay and get back in the car, within five minutes.
Do be careful.  A lot of the canned soups are not that healthy and can have hidden junk in them.  Make sure to always read the labels.  A lot of gluten-free items are made with quality ingredients, but I am seeing a trend of more and more that are not good.  It seems like we can never get away from the junk!  So, I will continually search for gluten-free lunch ideas.
Do you have a favorite "go to" soup? I would love to hear it!!  This time a year, I start making them weekly.  They are great to have for leftovers.  Comment with a recipe of the one you can't live without!