Gluten-Free Chocolate Chip Cookies that are Delicious!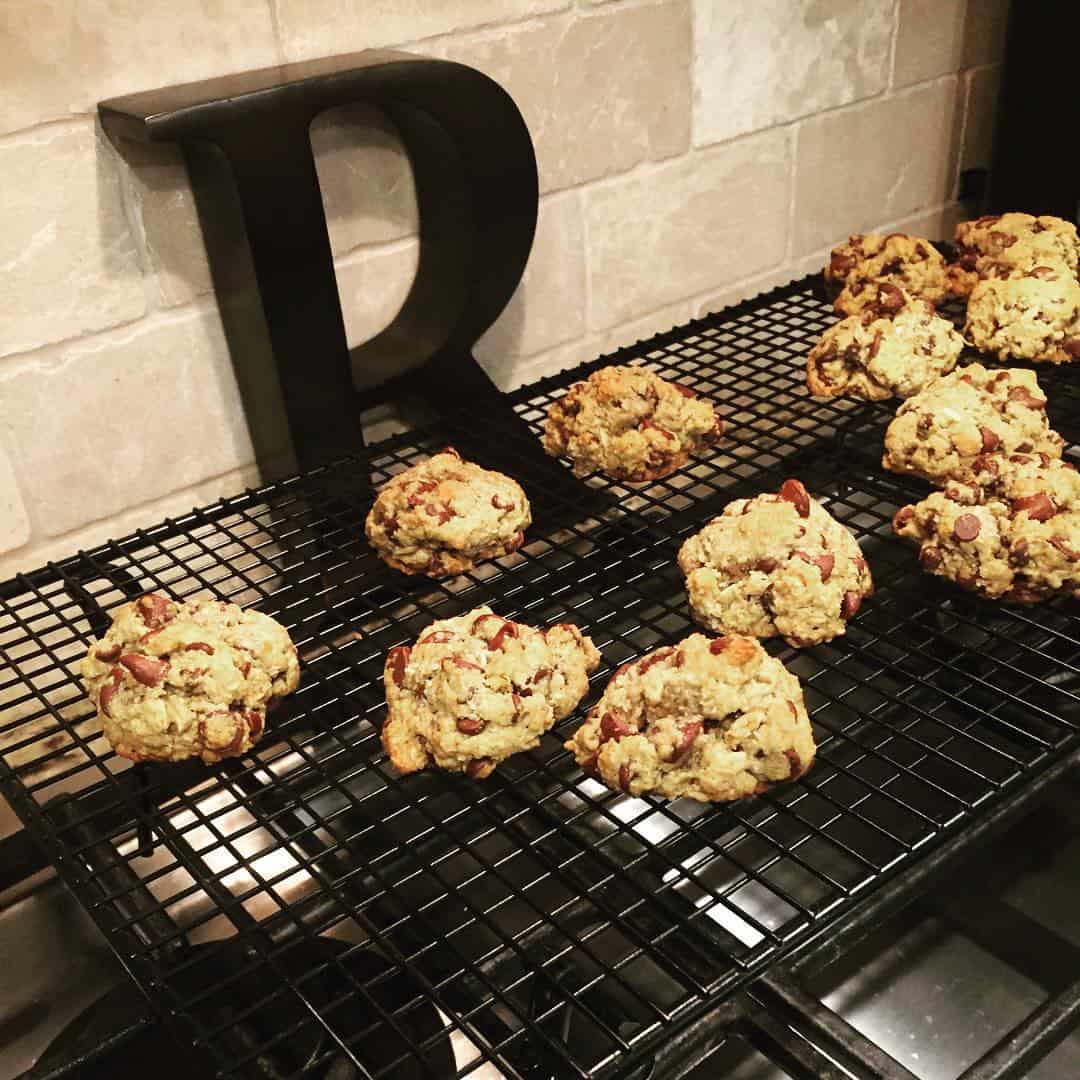 Gluten-free Chocolate Chip Cookies!!!
I know there are a ton of family tradition-style cookies being made this time of year -but if you want a treat to have that is on the healthy side, these gluten-free chocolate cookies will do the trick! They freeze amazingly well, too!! I bet you'll have all these ingredients in your kitchen right now so no need to brave the grocery store.  I love finding simple recipes that are easy to make and that my kids continually love!  I am always looking for new ones.  It is not easy finding gluten-free snacks that my kids can actually eat and this is one that works.  Give it a try, you will not be disappointed!
Gluten-Free Chocolate Chip Cookie Recipe
2 cups oat flour (I took gluten-free oatmeal and blended it in my ‪Blendtec blender)
3/4 cup rolled oats
1/2 cups chopped walnuts (optional)
1/2 tsp sea salt
3/4 tsp baking soda
1/8 tsp cinnamon
1/4 cardamom (I omitted)
1 cup Enjoy Life Foods vegan gluten-free chocolate chips or semi-sweet chocolate chips
2/3 maple syrup or agave
2/3 cup coconut oil, melted
2 Tbsp almond milk
1-2 tsp vanilla
Heat the oven to 350 degrees Fahrenheit. Combine dry ingredients with the chips and wisk together to break up the lumps. In another bowl, wisk syrup, oil, vanilla and milk. Pour the wet ingredients in with the dry and stir with a wooden spoon until combined. Refrigerate the cookies for 10 minutes. Place in a cookie sheet lined with parchment paper and bake for 10-12 minutes. They are so rich and delicious! This recipe is from the cookbook Karma Chow!! Tony Horton is a huge fan of all the vegan recipes in the book and wrote the foreword. I highly recommend it! So many great recipes!!!  These gluten-free chocolate chip cookies are so very amazing, don't hold back, indulge.