Travel Tips to Help you Come Home Happy!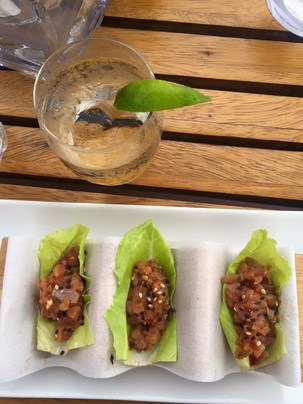 Travel Tips I Have Learned
One of my best friends decided to get married in Puerto Vallarta, so I had to be ready….  Here is what commenced…my 5 Travel Tips to live by.  I also included a couple gluten-free lunch ideas and tips!!  😉
Travel Tips #1:
When you first wake up, drink a ton of water. A ton! Almost a whole liter if you can stomach it. It will help flush all the toxins from your body and make you feel energized and awake.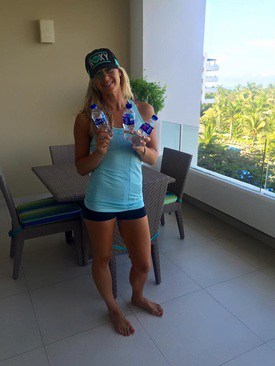 Travel Tips #2 
Order all burgers, sandwiches and appetizers on lettuce instead of the bun.
We ordered tuna tartar on lettuce instead of the fried crispy rice cakes. It's just as delicious and way less calories! #glutenfree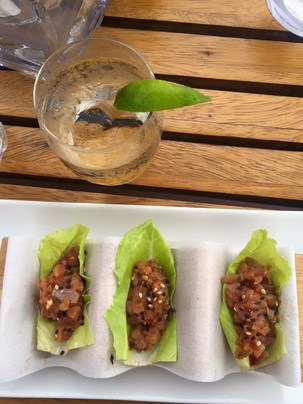 Travel Tips #3
Wake up and workout right away so you're done with it! No excuses and no time to change your mind!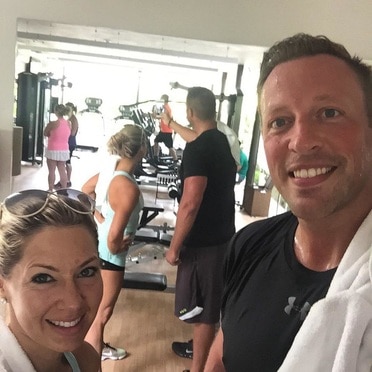 Travel Tips #4
A good friend of mine brought this to my attention the other day. Ordering your eggs poached is a healthier alternative because they are cooked in water and not an oil filled pan. They taste just as good, too! I ate the eggs and asparagus but skipped the crab cakes and sauce. Being gluten-free at a resort is tricky but I'm learning how to adjust and tweak things 😉
P.S. I had never had poached eggs until about 2 years ago. Are you a fan or not?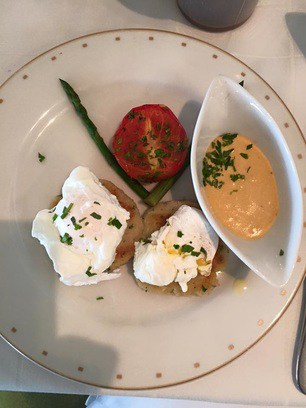 Travel Tips #5
Buy a comfy sundress from a beach vendor and know that the skinny margarita bloat will dissipate eventually!  😉  Oh, and if you are going to drink, definitely try to find items like a skinny margarita.  Taking out the sugary mixer, with a bunch of junk isn't all that bad!  Ask for more lime juice.
My food tip of the day is… Enjoy yourself.
Especially when it comes to guacamole. Avocados have so many healthy fats and health benefits but if you are going to use avocado, limit the amount of cheese or nuts you are having that day. Too many healthy fats can add up. The amount you need in a day is about 1/4 cup of cheese or avocado and may 3 Tbs of nuts. This helps me keep my portions down and mindful of what my body actually needs. Like this if you are an avocado person, too!  I hope this helps and feel free to share any travel tips you have learned on your adventures.