Amazon Fashion Deals 2022 – Amazon Try On 2022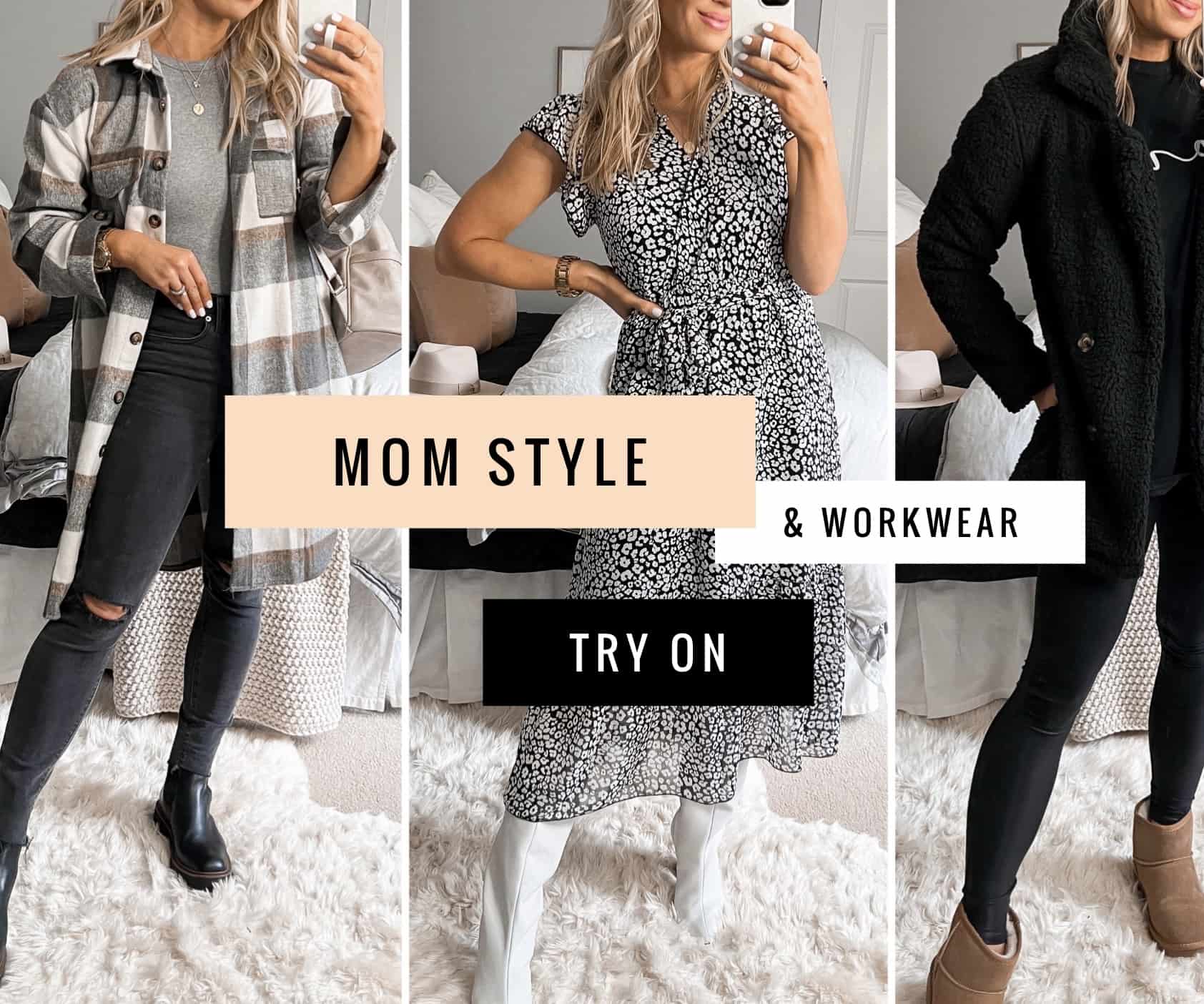 Amazon Fashion Deals 2022 – Amazon Try On 2022 – Amazon Fashion 2022
Amazon Fashion Deals 2022 are here!  I can't believe it's already 2022.   It's so fun for me to share some of the cutie items I've found on Amazon with you!  Amazon has stepped up their game with selections.  In this video, I show a bunch of comfy and also workwear styles.  I work from home, so I'm not at an office, but I still have meetings.  Let me know what you think!
I will list the outfits here in order that I show them on the video. Any questions, just ask! I'm here to help and thanks for following me on Instagram and the Liketoknow.it app! 
Brown jacket and skirt: https://liketk.it/3wQGG
Travel steamer: https://liketk.it/3wSYZ
Houndstooth vest: https://liketk.it/3wQzN
Black tie dress: https://liketk.it/3wQMo
Black and white print dress: https://liketk.it/3wQJc
Long shacket: https://liketk.it/3wR6d
Love t-shirt: https://liketk.it/3wR78
Ugg look alikes and warm black coat: https://liketk.it/3wQKb  At first, I was very skeptical of these Ugg look alikes.  After trying them on, I was sold.  Very hard for me to believe they would even remotely compare….but they did.  I actually love them.  I've already had some friends purchase them as well!  They are a great staple and I highly recommend them!
Faux leather vest: https://liketk.it/3wReD
Veja 3 lock sneakers: https://liketk.it/3wTwe
Faux leather pants & blazer: https://liketk.it/3wQDg
Faux leather pants & denim jacket: https://liketk.it/3wRcE
XO- Stacy
Connect with me:
LIKEtoKNOW.it: https://www.liketoknow.it/stacyrody
Facebook:  https://www.facebook.com/stacy.rody
Instagram:  https://www.instagram.com/stacyrody/    @stacyrody