Cozy Fall Sweater Try On – Varley Haul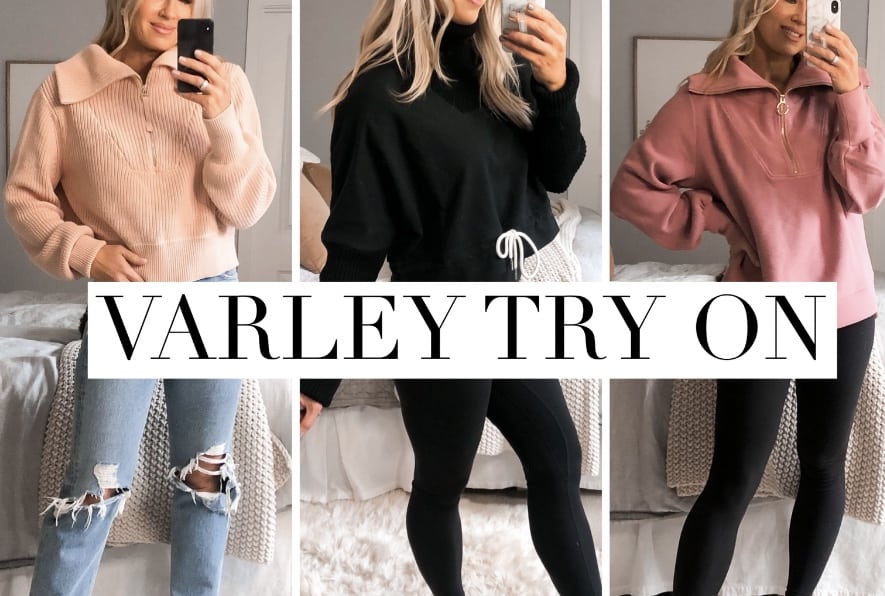 Cozy Fall Sweater Try On – Varley Haul
Cozy fall sweater try on with Varley and Nike.  Had to share this line of athleisure wear with you. I first saw this Varley sweater on a fellow coach and was determined to see who made it. I am beyond impressed with the quality & fit!!  This would make a great gift for a special woman in your life because the look is timeless. Lots of fun color options and the best way to spruce up a pair of jeans or leggings! 
Vine Pullover (shown in rose): http://liketk.it/3qxjI
Sweater (shown in pink putty): http://liketk.it/3qzc7
Turtleneck (shown in black and purple): http://liketk.it/3qzcP
Nike Tunic (shown for a longer alternative look): https://rstyle.me/cz-n/ftdemgckbap
Everything in the video is on my liketoknow.it page (https://www.liketoknow.it/stacyrody).  If you want to have a link for leggings, shoes or other styles that go with what I'm wearing it's all there.  It makes it so easy for you to see exactly what I'm wearing and where it's from.  So if you have any questions, just go there and check it out.  If I forgot something, be sure to ask, definitely forget stuff at times!!
Have the best time splurging on this for yourself and possibly gifting one to a special woman in your life. Gotta love a good cozy sweater fall try on.  XO, Stace 
Feel free to check out my Nordstrom Top 10 Staples!
Connect with me:
LIKEtoKNOW.it: https://www.liketoknow.it/stacyrody
Facebook:  https://www.facebook.com/stacy.rody
Instagram:  https://www.instagram.com/stacyrody/    @stacyrody