Shift Shop Review 2018 | A Mom's Weight Loss Transformation!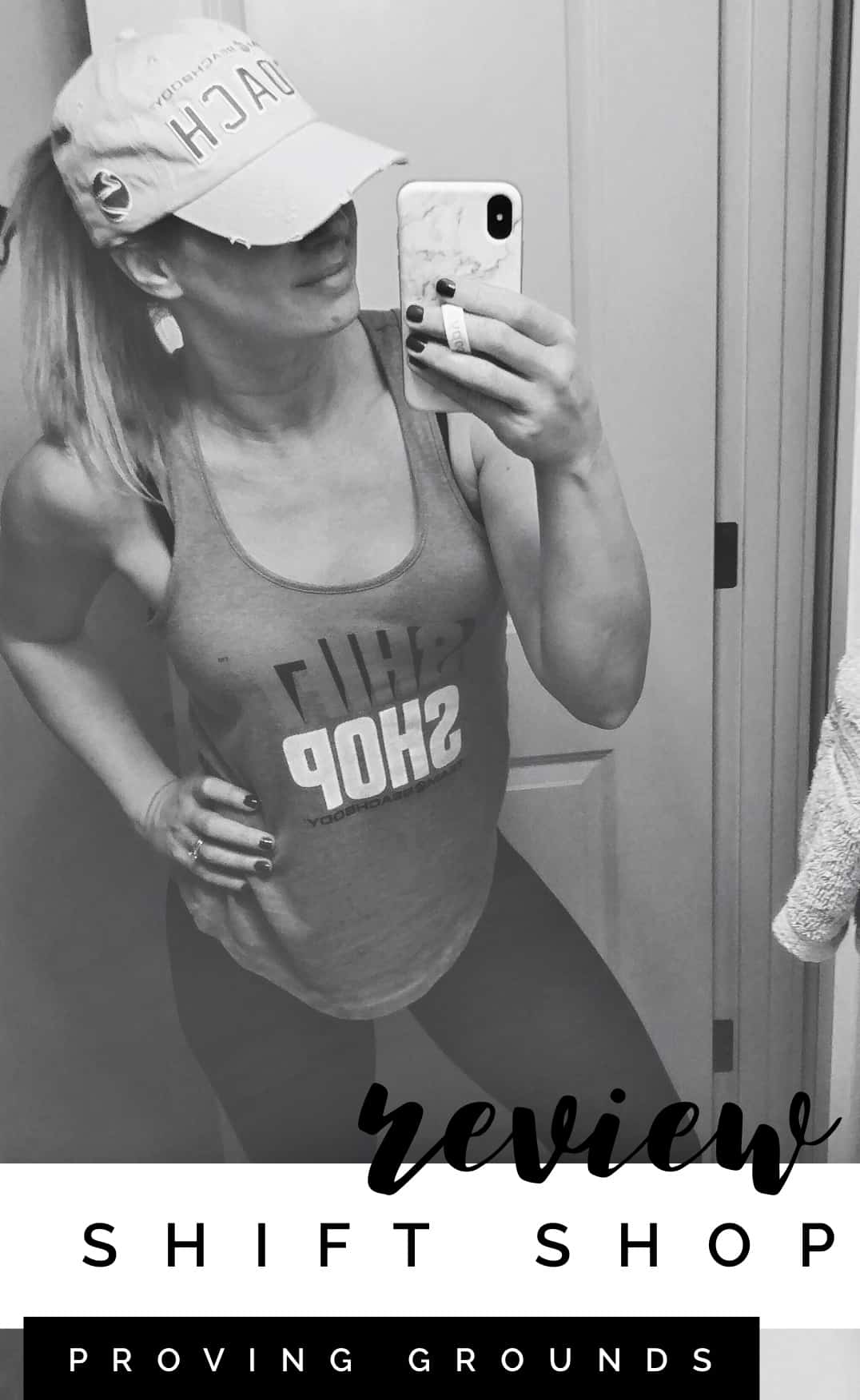 Shift Shop Review 2018 | A Mom's Weight Loss Transformation!
I just completed three weeks of Shift Shop Proving Grounds and had to share some of the moves with you.  It was a nice break up from what I had been doing. The markers and tracking system Chris, the trainer, put together was a nice challenge.  Each week went up in time by 10 minutes so I had to plan accordingly. The strength workout were by far my favorite part. The cardio workouts needed a little more space than I have in my workout room so that was a downfall.
I wrote motivational quotes on each marker and loved everything he said about pushing through the hard to find a deeper level.  When our bodies get tired, that's when our minds and souls need to take over. He would say the perfect reminder at the perfect time during the workout which is always needed.  The Proving Ground workouts didn't change the entire program but I liked that part because then I could track my numbers and see if I could do more with the time I had. By week three, my numbers were higher which I was proud of.
I wouldn't say this is my favorite program but maybe that's because I had already done a round of the original Shift Shop and it was very much the same.  What I will say is, his strength workouts are such a perfect blend of cardio and weights that I will go back to Strength 35 and 45 if I have a free day between programs and need a good workout I'll enjoy.  With over 800 workouts at my fingertips, I love discovering new favorites to revisit!!!
I hope you will join me for your 2019 health goals.  Transform :20 is next!  Join me!  Sign up here:  Transform 20 with ME!!  There is so much available that we will never get bored.  Talk soon! XO, Stace