Country Heat, Dancing you into Shape!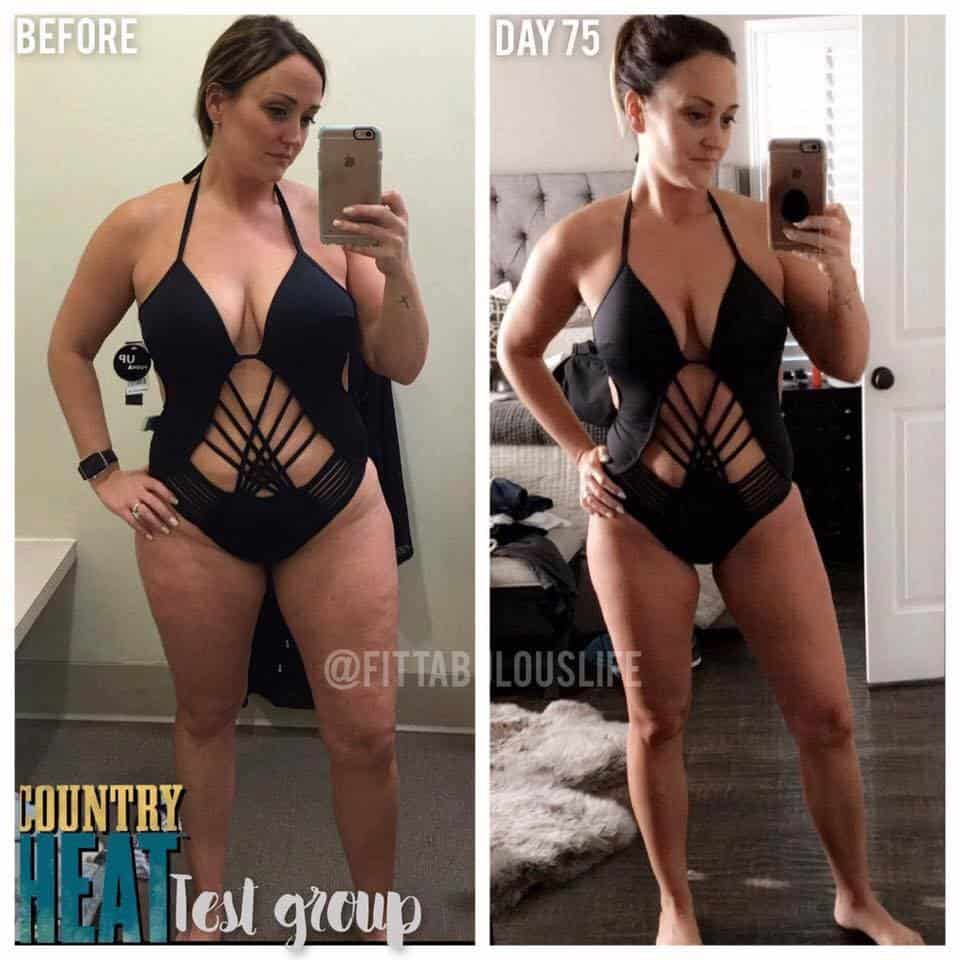 Country Heat is Coming!
Country LOVE!!!!  This Country Heat looks amazing!
Check out these results!!!!
Lori has been rocking COUNTRY HEAT and she has gotten incredible results!!!!!
"I not only LOVE this workout program, and from someone that doesn't like country music or dancing was huge…but its changed me as a person, my mindset, my confidence, and my shyness as well as odd as it may sound. In the last 3 months, I've lost 28lbs, and gone down from a 12 to a 4/6."
COUNTRY HEAT is fun and easy to learn.  You will get the steps down very quickly.   There are no pushups, pull-ups or burpees, I know you will deeply saddened by that, about as much as me.  The music is amazing and you don't even feel like you are working out – BUT – your heart rate stays in the FAT BURNING ZONE for 30 minutes!! Fast, Fun, and Effective!!!
It also comes with an eating plan to make sure you are going in the right direction as long as you follow it and stay consistent.  We have a great group looking forward to this country fun!
Here are the supplements I use doing this program: FAVORITE SUPPLEMENTS
Who's ready to dance it up to some COUNTRY HEAT with me???