22 Minute Hard Corps Test Group is Getting Serious!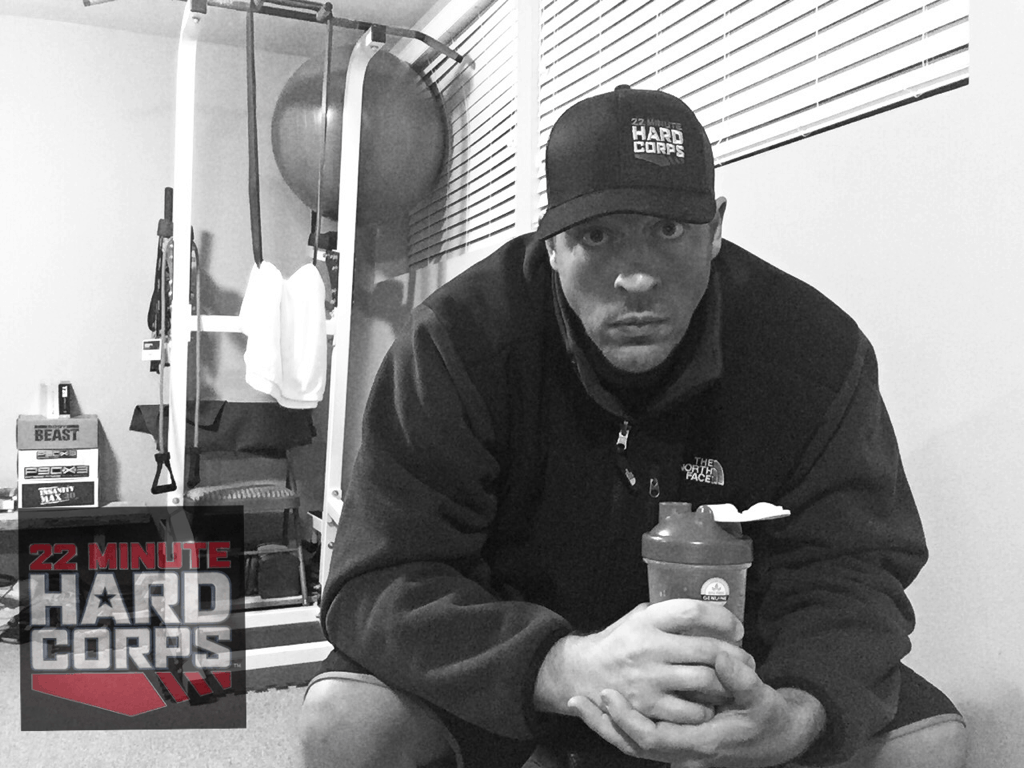 22 Minute Hard Corps Update
22 Minute Hard Corps is now into week 4 for my husband Matt!  I am going to have him tell you all about it!
"Wow….all I can say is WOW!!!  22 Minute Hard Corps has to be the best workout program I have ever done.  I have done Body Beast, P90X, Insanity, T25, 21 Day Fix, 21 Day Fix Extreme, P90X2 and P90X3.  I have done half of Hammer and Chisel, got interrupted when I was rudely invited to do this test group, by corporate Beachbody!!  So here I am.  Already through an entire three weeks and I cannot believe how much my body has changed!
I am already down 13lbs and down over 7.5 inches…..most of the loss is in my waist and chest…my two hardest areas to tone.  I have never had good definition in my abs and they are on there way to be the best I've ever had…..and it's only been three weeks!!  This is an eight week program!  It is difficult though.  There are awesome modifications, so no worries there, but it is fast pace.  Tony Horton, the man, really takes this workout program to an entirely new level!!  He makes 22 Minute Hard Corps the extreme.  If you are already in shape….this will challenge you.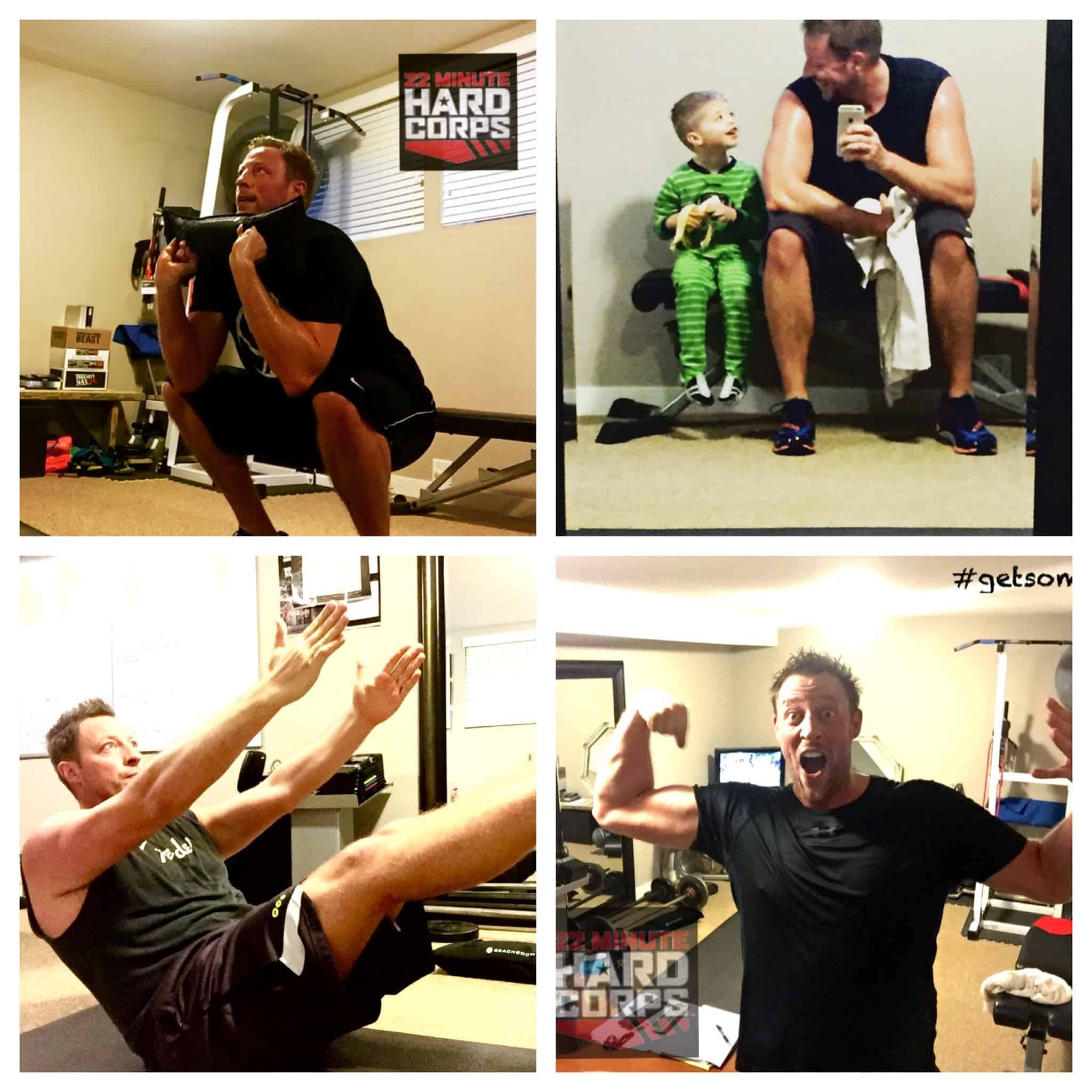 I would say I started this program in decent shape, or so I thought.  As soon as I began, I knew I was going to have to dig deeper than ever before.  I thought I could jump right through 22 minutes!  I mean common….it is only 22 minutes!!  Nope, it is awesome.  Here is a little example of one of the moves.  I could probably do 3 or 4 of these at the beginning, now I can do over 20!!
[youtube id="EwhJsE7Aucw"]
This last week, my wife had to go through a 3rd surgery, the 3rd in the last 3 months!  It has been a challenging time.  The thing I always forget is that when you are doing a full body, cardio, circuit style training, you not only gain muscle, but you gain so much energy!  Energy has just gone out the roof.  I have had so much fun playing with my kids at night…we will rough house for up to 3 hours after dinner!  I used to be gassed after an hour!  22 Minute Hard Corps is really changing my life.  I am feeling so amazing!
I also did have a slight setback…but I didn't let that get in my way.
[youtube id="QHojqqDQQfE"]
22 Minute Hard Corps Nutrition
This is the part that I needed a lot of work on.  Prior to 22 Minute Hard Corps I had been trying to bulk.  At the beginning of 2015 I was doing Body Beast.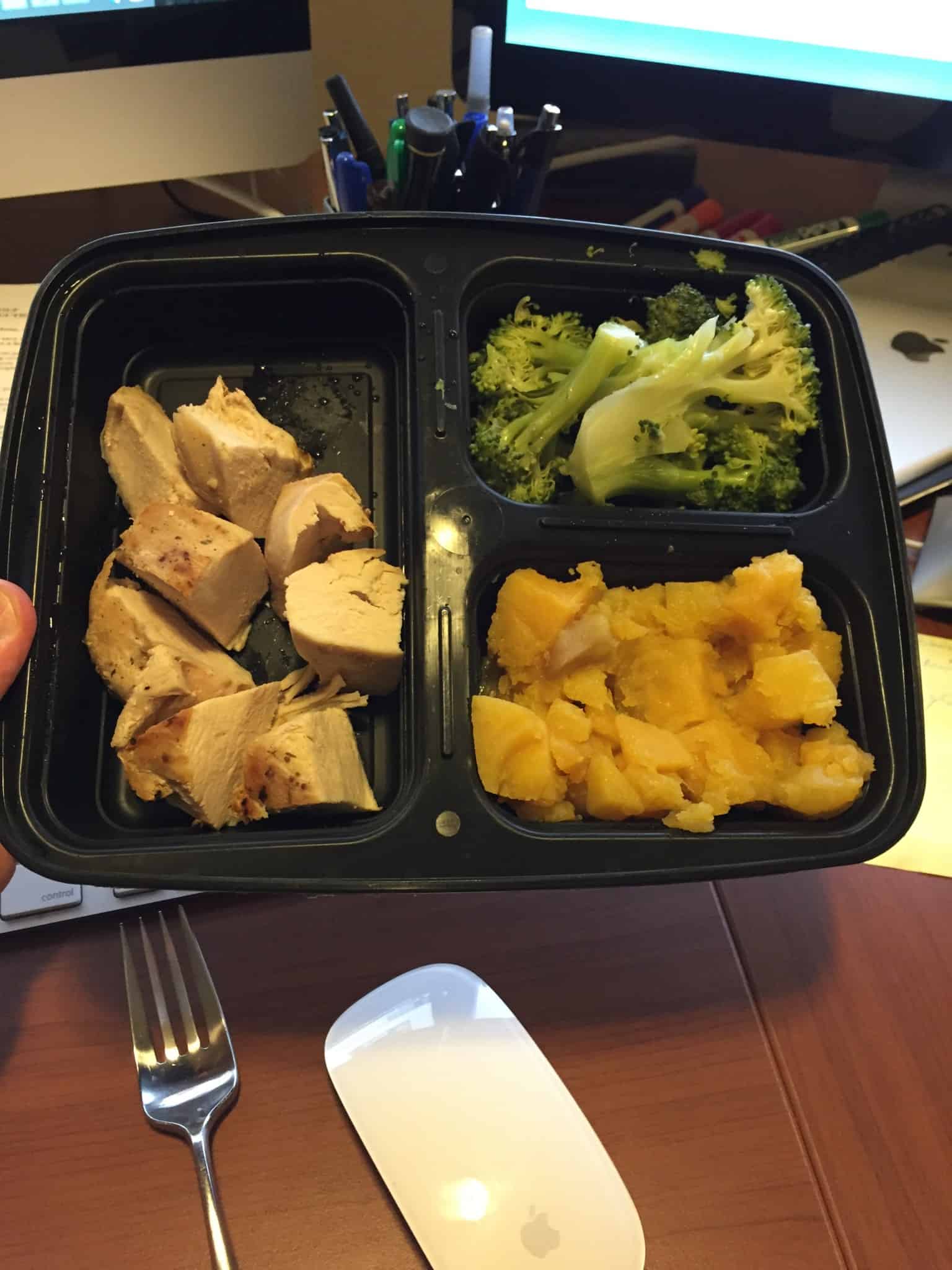 I am a tall 6'7″ man.  Getting meat on my bones has not been easy, getting fat is.  I can gain weight quickly.  I decided to really work on it all of 2015.  I did one full round of Body Beast, then almost all the way through a second round.  After that I began doing a lot of circuit training with heavier weights.  This meant one main thing.  Food and lots of it!  Definitely mostly healthy but definitely not perfect.  I was averaging between 3500-4500 calories a day.
With 22 Minute Hard Corps I have lowered my calorie count to around 2400-2500 per day.  I am having a ratio of 1:1 protein to my weight, higher fat and middle of the road carbohydrates.  I have Shakeology (learn more about it here) once a day, sometimes twice depending on how busy I am.  I really do mix macros and 21 Day Fix food containers.  It is a perfect balance.  The nutrition is so very important to me.  I am having only natural sugars through some fresh fruit and occasional dry fruit.  I am not drinking alcohol right now.  There comes a point when you just want to see what your body is capable of and how it will react.  I am trying to eat six meals a day.  I try to keep my yellow containers to no later than 4:00PM.
This is also the part that I have to have the most discipline with.  Late night snacking has always been an issue for me.  Through this time I will only have Recharge (learn more about it here), an amazing Beachbody supplement or a Vegan protein shake.  I do have whey protein as well, but very minimally.  I use both Vega and Orgain protein powders.  I tend to stay away from animal products because I am having a decent amount of meat.  I always try to have greens with my meat, the fiber will help with digestion.  I also have a staple kale dish I have almost everyday.  I am continually tweaking it.
22 Minute Hard Corps Continues
I can't wait for Stacy to join me.  I know she would be doing far better than me at this point.  Her crazy physical craziness, (you can read about it here, and here) have really taken a tole on her and I can't wait for her to be back at it!  I need my partner keeping me focused!  I have one of the workouts down fully.  I can do every move all the way through and am now cutting out some of the rest times….don't worry, their not very long!  I still modify pull ups and chin ups, since I still can only do a few.  It is fun to see the progression!  It is amazing to be in a challenge group, where everyone posts and we are all a team, focused on getting results!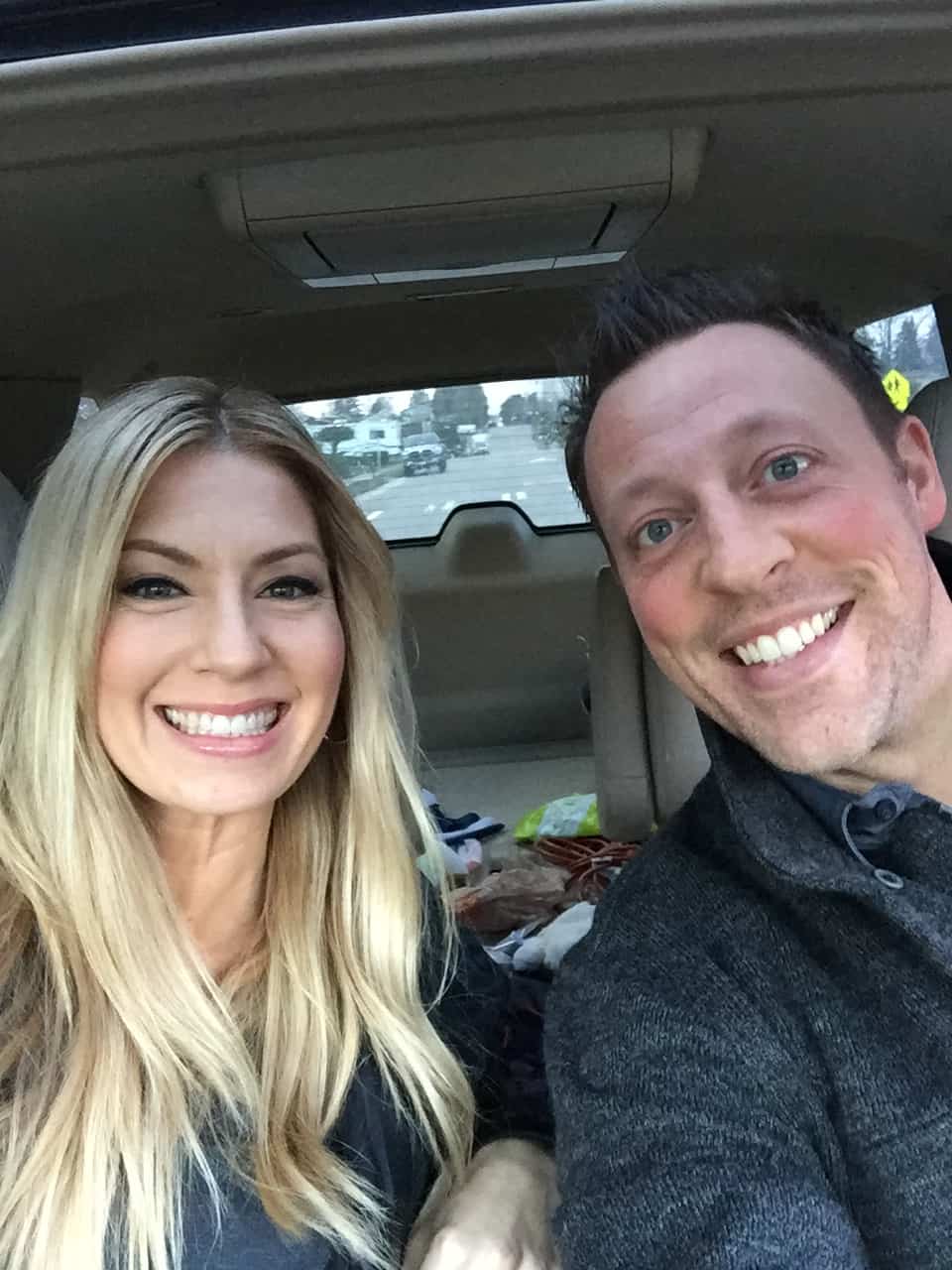 I am also taking emails!  If you are interested at all in doing 22 Minute Hard Corps, it will be available in March, I would love to get you in a group, so that I can notify you of it's release as soon as it comes out!  So comment on this post or better yet email us at [email protected] and put in the subject line "GETSOME"!  That is the official hashtag of this program!  Stacy and I look forward to going through this process with you!!