Great Tool for Making Zucchini Noodles!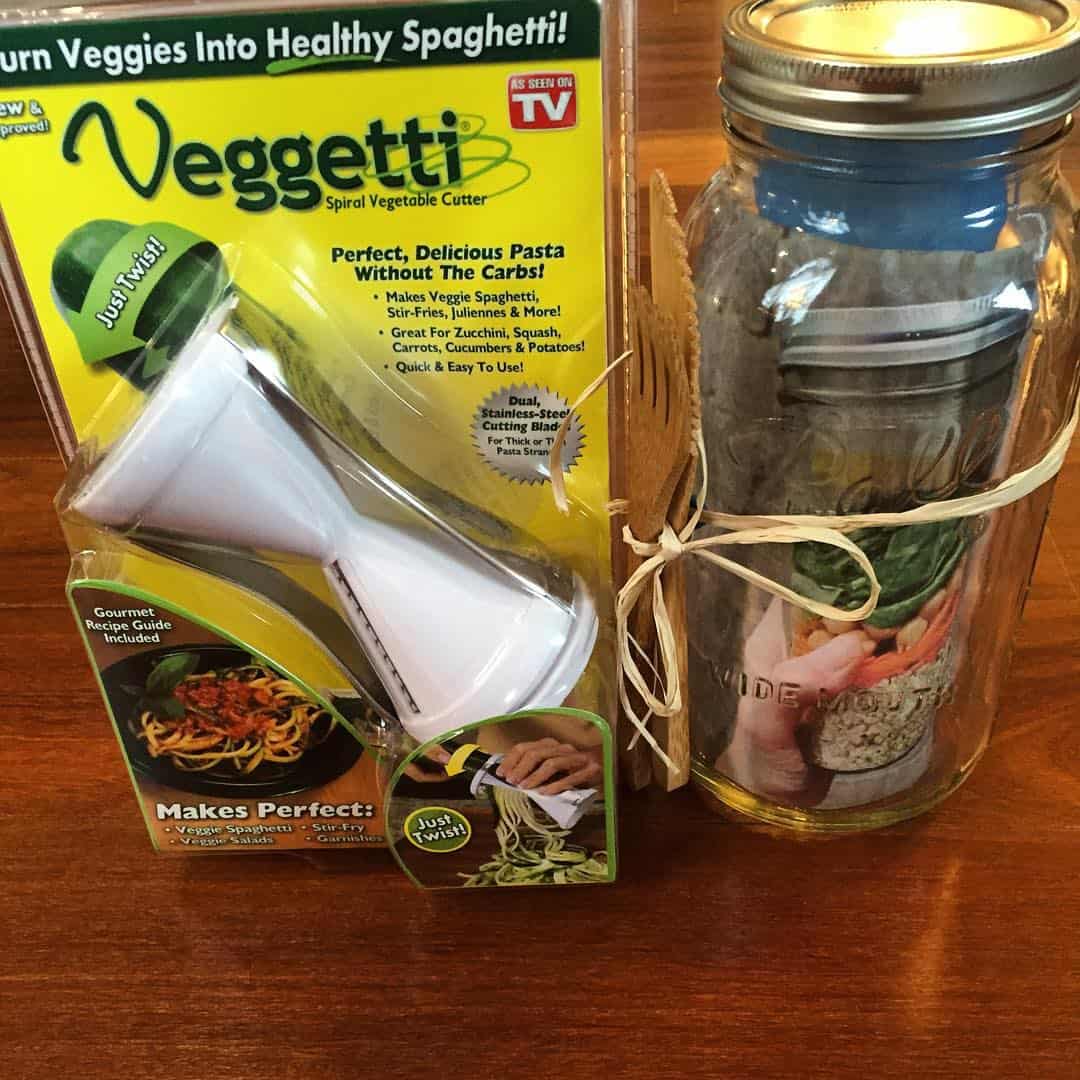 Making Zucchini Noodles!
Zucchini Noodles or other nutritious fillers, are such an important part of our weekly meal planning.  They are nutritious, filling and the kids eat them!!!!  I can hide them in all kind of different sauces.
It's so awesome when your sis and mom-in-law celebrate health, too!‪  These two little items were presents this Christmas!
Since 80% of your results come from proper nutrition with your workouts, upping your veggie game is paramount??????
Check out my new zucchini noodles maker, the Veggetti! It's small so I don't have to store a big appliance. Yay!!
This Ball salad jar has a handy-dandy dressing container the fits right into the lid. Awesome-sauce!!!!!! The brand is BNTO by cuppow.
Project slim tummy for 2016 is already in full effect!  Don't wait till January 4th to start making healthy decisions.  Do it now, have things like zucchini noodles, squash, and what not and find ways to make it easy like the Veggetti!