Fire and Flow Review – Fire and Flow May 2022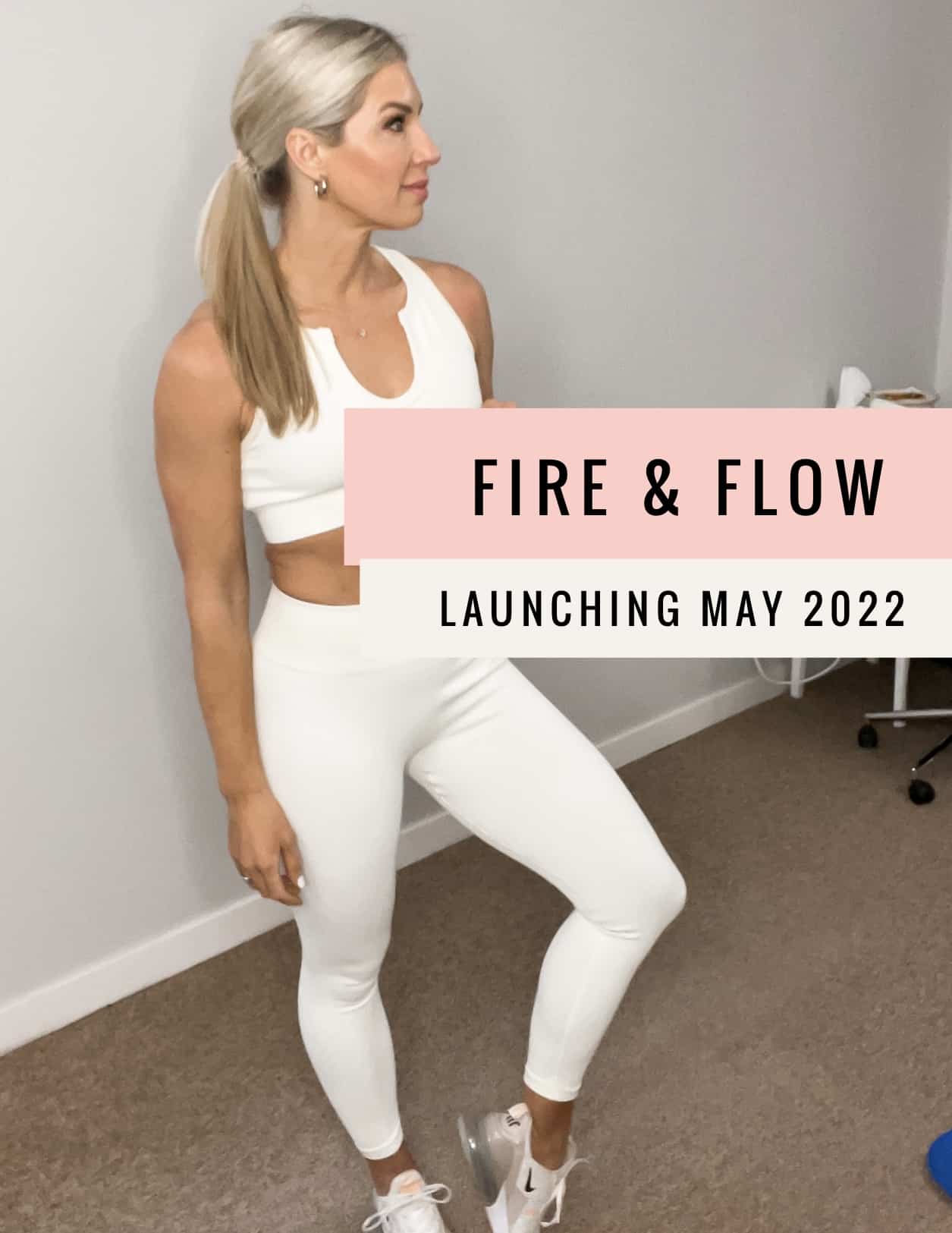 Fire and Flow Review – Fire and Flow May 2022 – New Beachbody Workout
Fire and Flow review is here!  I can't begin to tell you how excited I am to do this program!! May 24th starts the exclusive Fire and Flow launch window of this new program. I've done both Elise and Jericho's programs before. Every time I've completed the program, I see chiseling results and feel so much stronger! Here's a blurb from the Beachbody blog below: 
What Is FIRE AND FLOW?
FIRE AND FLOW is a 4-week program designed to bring more balance and joy into your life while helping you get in great shape.
For just 25–30 minutes a day, six days a week, you'll alternate between Jericho's intense FIRE workouts and Elise's stress-reducing FLOW sessions.
This allows you to go hard, but at the same time have plenty of time to help you recover and rejuvenate. Jericho and Elise want you to work out, not burn out.
You'll also be showing yourself some major love with the FIRE AND FLOW 4-Week Journal.
Filled with 5-minute self-care prompts and a handy habit tracker, the journal is part inspiration, part creator of healthy routines.
By the end of the program, Jericho and Elise will help train your body to be active, as well as help train your mind to embrace new opportunities, release anxiety, and quiet the self-judgment.
Want to join me? I will coach you through every step and walk alongside you answering any and all questions. I will also be there to celebrate the small and big wins. 
Simply email me at:  
[email protected] with the subject line "Fire & Flow" and I'll know exactly how to get you started. I'll also go over your goals and any nutritional help needed. 
Can't wait to connect!! 
Stacy
Connect with me:
LIKEtoKNOW.it: https://www.liketoknow.it/stacyrody
Facebook:  https://www.facebook.com/stacy.rody
Instagram:  https://www.instagram.com/stacyjrody/    @stacyjrody
Email:  [email protected]
Website:  www.stacyrody.com