Shop With Me Holiday Fashion – Express Holiday Looks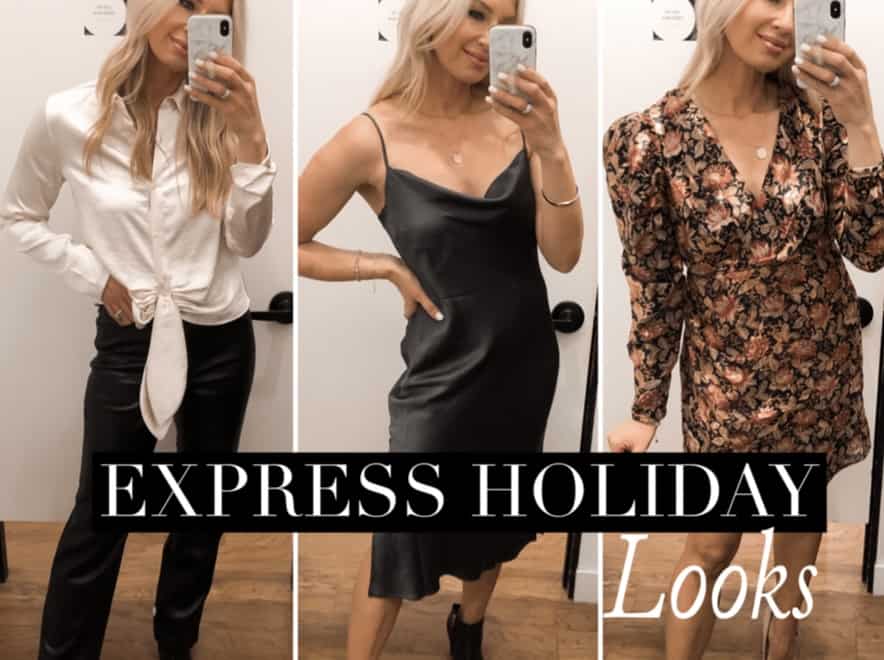 Shop With Me Holiday Fashion –
Express Holiday Looks  
Shop with me holiday fashion, the time is here. Picking out a holiday party dress can be painstaking and I hope to ease you into some ideas and affordable ways to look super chic at your party. Express has killer deals happening and whether you like maxi, midi or mini lengths – I know there will be something for you.
My time was limited but I tried to grab as many good ideas as I could for this short try on. Please don't hesitate to ask any questions.
Here's the SHOPPABLE  links for you to make your life easier.
I'll start with the sweaters and then get into dresses. 
Here goes:
White v-neck with fun sleeves: http://liketk.it/3tnX8
White wrap sweater (if in between sizes go up): http://liketk.it/3tnYb
Button-up shirt: http://liketk.it/3tnZy
Beautiful jacket I couldn't try on for you but wanted to: http://liketk.it/3to0k
Shimmer dress with colorful pattern: http://liketk.it/3to0X
Black lace cutout dress: http://liketk.it/3to46
Satin dress: http://liketk.it/3to3F
Pink(& other colors) two-piece sets: http://liketk.it/3to59
Teddy coat: http://liketk.it/3to6n
White jacket: http://liketk.it/3to7r
Turtleneck sweater dress: http://liketk.it/3to8A
Sparkle dot black flowy dress: http://liketk.it/3to61
Last but not least these cutie slippers: http://liketk.it/3tnVQ
You can see every image right on my LTK page here: https://www.shopltk.com/explore/stacyrody
XO, Stacy
Connect with me: LIKEtoknowit.app: https://www.liketoknow.it/stacyrody
Facebook: https://www.facebook.com/stacy.rody
Instagram: https://www.instagram.com/stacyrody/ @stacyrody