American Eagle Summer Haul – Aerie Summer Haul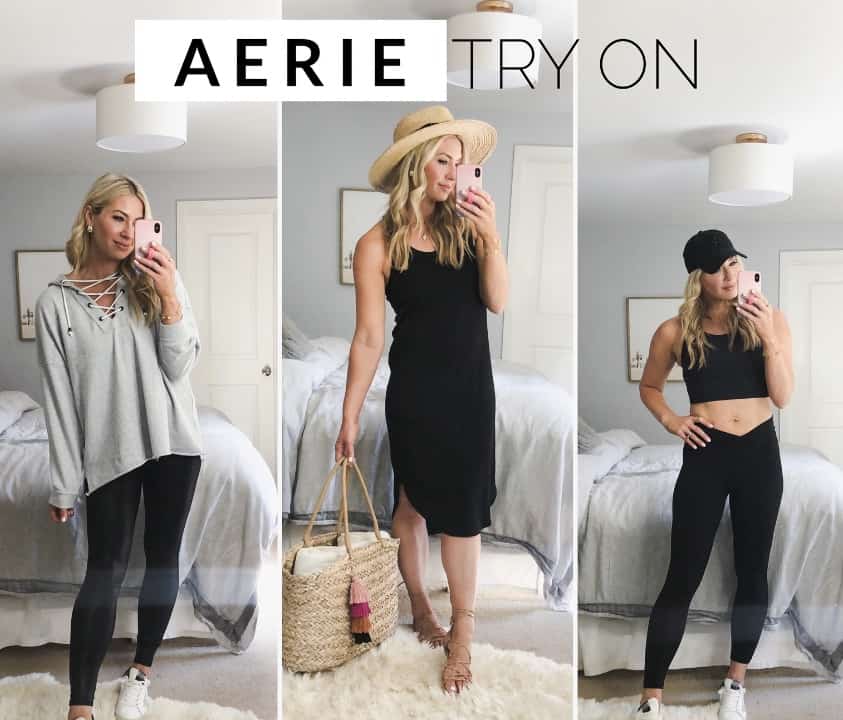 American Eagle Summer Haul – Aerie Summer Haul
Okay! I'm so excited to bring you this American Eagle & Aerie try on. There have been many times I wanted to try this brand and share it but never got the chance. The fits and styles are like Free People but the prices are about $10-30 less.
Here is my favorite find of the entire try on. Slouchy fitting and in the best color options is this t-shirt: http://liketk.it/3khEr
All sizing is described in the video and Liketoknowit posts. 
Here's the coral sweatshirt. The color is so vibrant and pretty! I'm hoping the material washes up better than Target sweatshirts.http://liketk.it/3khFK
This dress is gorgeous! Can work without a bra and as a swim coverup! http://liketk.it/3khGo I can't seem to find it online anymore but keep checking and head to a store becasue it was by the swimwear. So sorry!!
Their workout leggings are so good!! I'm obsessed with the sports bra, too! http://liketk.it/3khIr 
Greg joggers and cute blue cropped tank here: http://liketk.it/3khJw
Matching joggers and sweatshirt set: http://liketk.it/3khJW
Black swim cover-up that comes in 5 colors! Highly recommend this one: http://liketk.it/3khKA
The cutest front tie sweatshirt: http://liketk.it/3khKX 
I hope you like these pieces as much as I do! It's been fun to see their sizing and best of the best as far popular items go! 
XO, Stace