Shiny Thoughts and a Bonus Blueberry Paleo Muffins Recipe
      I just finished my seventh personal development book of the year!  Energy Bus.  I highly recommend.  Being more self aware and RAISING my vibration is part of my job description.  How cool, right?  As a coach, I've learned how positive vibes raise your vibration!! Your VIBE attracts your TRIBE.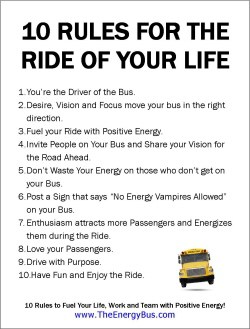 Once you get a feel for it, you simply want only GOOD vibes in your life.  You start to see the positive in everything and want more swirling around you as you soak it all in.   If I were to complain all day, I would probably just find more to complain about.  I want the opposite in my life.  There are enough struggles we face, keeping our minds focused on gratitude keeps us moving in the right direction.  
So what's YOUR vibe? Grab a piece of paper and write down 3 words you think your friends would use to describe you. Be honest; the good, the bad, and the ugly. Then write down 3 different words you would use to describe yourself. How do these words make you feel? 
Take note.
Then each morning right down 3 things you are thankful for and 3 things you are going to do to win the day.  It will start you off right!!  The power of 3's has been HUGE for me!  
Let's decide in what ways we could do better, shine brighter, smile more, and give more love. Each day, set an intention for yourself. Patience, kindness, self-love, and understanding are just a few good ones! There is POWER behind intention. Let's go after it!  We've got this.
Shine Bright,
Stacy #teamshinefit
---
Blueberry Paleo Muffins
(Grain Free, Gluten Free, Low Carb)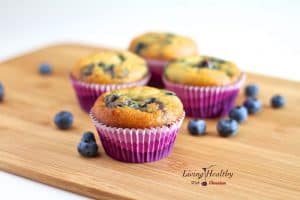 AUTHOR: Adriana Harlan – 
1 cup blanched almond flour

⅛ teaspoon baking soda

pinch of salt

2 tablespoons raw honey

½ cup coconut milk, full fat

2 tablespoons coconut oil, melted

1 egg, room temperature

¼ cup fresh blueberries (frozen blueberries will not work)
1 teaspoon vanilla extract

⅓ cup of dark chocolate chips

¼ cup chopped nuts
Preheat the oven to 350°F and line a muffin tin with baking cups, or use a non-stick silicone muffin pan.

Mix together the almond flour, baking soda and salt.

In a separate bowl, whisk together the honey, coconut milk, coconut oil, and egg.

Using a rubber spatula, mix the wet and dry ingredients together. Do not over mix.

Gently fold in the blueberries into the batter.

Spoon batter into the prepared muffin tin, filling each to the top.

Bake until a toothpick inserted into the center comes out clean, about 20-25 minutes.

Set pan over a wire rack to cool. Wait until muffins are completely cool before serving.
Cook's Notes
Store in an airtight container in the fridge or freeze for another time.  
Double the recipe to make 12 blueberry paleo muffins.