Sweet Potato Fries – The Best EVER!!!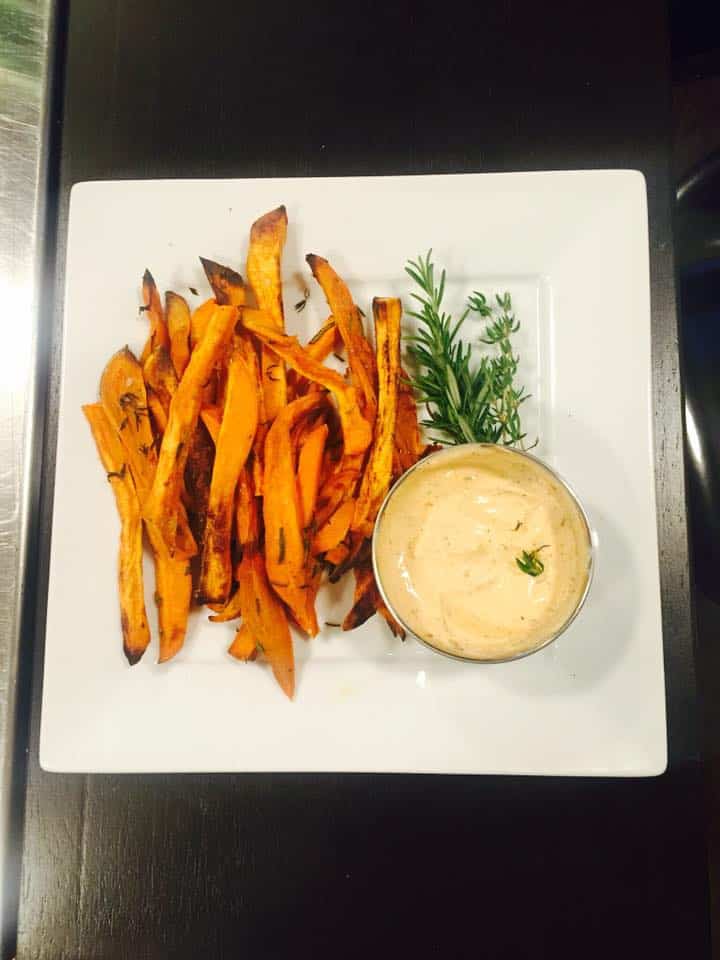 Sweet Potato Fries
Sweet Potato anything is a staple at our house. #friesarelife
I recently had them with my bestie and she actually taught me a thing or two about how to perfect the process. I had to share because they are so EASY!!!
🍟Instead of roasting them in the oven (which you could totally still do) and drizzling oil on top, she cut them thin and misted avocado oil spray on them lightly. Less oil actually made them taste better! Then she put them in the toaster oven because it cooked them fast! Fresh herbs sprinkled on top like rosemary
🌿 and a little pink sea salt made them
👌🏻
The dip was Mayo (we use vegenaise), creole seasoning and siracha #holyyum
These have to be one of the most delicious healthy snacks you can have!  Are you going to make some sweet potato fries this week, too?
🍟