Pesto Alfredo Chicken Gluten-Free Recipe!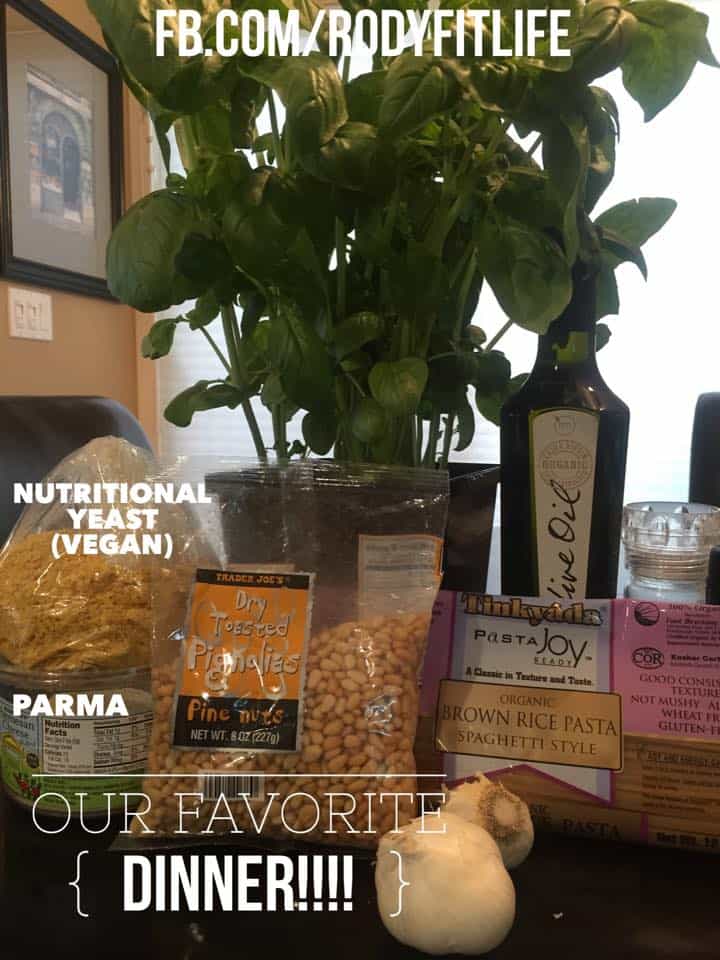 Our GO TO Gluten-Free Recipe
We call it "green noodles" a most delicious gluten-free recipe. If you want to have something yummy and easy for dinner tonight, this is the ticket!  My kids love it like candy, my husband always wants more and I truly enjoy it as well!  I have been making this menu item for the last few years.  I find it difficult at times, to find the right gluten-free recipe that the entire family enjoys!
Pesto Sauce:
You combine-
-The entire basil plant. Leaves rinsed and dried.
-1/4 cup olive oil
-3 garlic cloves or maybe just the whole clove ?
-2 Tbsp pine nuts
-salt and pepper
Food process for a 30 seconds and then add either the nutritional yeast or Parma. Either way is good.
Cook up these incredible #glutenfree noodles and toss it all together. Top with extra pine nuts and thin-sliced broiled chicken and serve.  Watch your kids eyes light up, as they enjoy this delectable dinner entree!  I have never had one of them complain or not eat everything put in front of them.  I usually pair this some sort of vegetable, usually broccoli or asparagus.
Budget tip: if you have a Trader Joe's near you, this plant is only $2.99 and for a small pack of basil at another store it's usually 3-4.99… I buy two at a time because fresh basil is one of the best ingredients for so many dishes. I'll be posting another recipe soon that has the tasty leaves in it!