Free People Clothing for the WIN! I Love It!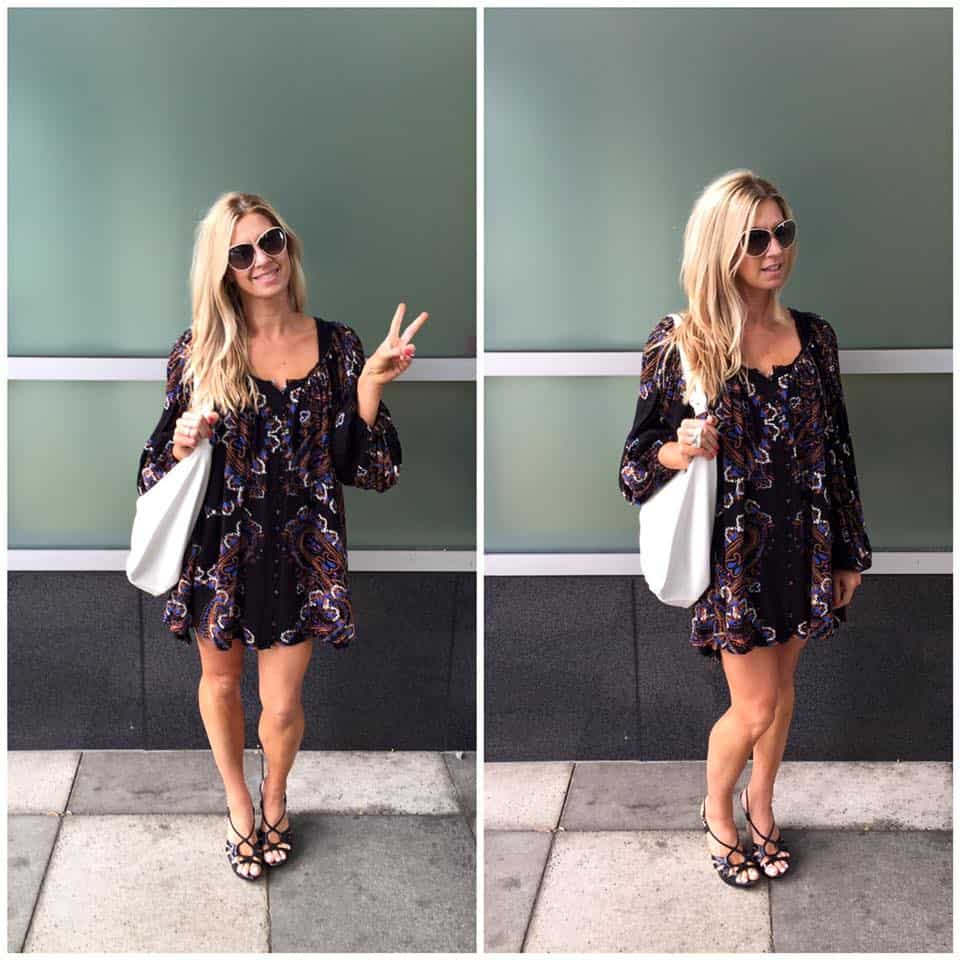 Free People Clothing: My Style in Every Way
Free People clothing are soooo cute.  Here's my outfit:
Forever 21 White Hand Bag!!!!
Charles David – Wedge Heel
Tom Ford Sunglasses
I can't even begin to tell you how much I love Free People Clothing.  It is definitely my favorite clothing boutique store right now. Yes, Nordstroms, my first true love, is still overall my favorite, because it has everything, but from a specialty boutique style, Free People is where it's at.  They also have great sales!  I picked up this lovely dress for under $40!!  That is a score in my book.  It isn't easy finding unique, individual pieces.  I can pair this with flats, high heels, booties…you name it…it works!
So, if you are looking to go out on a date, with your spouse, significant other, work party or just want to be able to stroll around feeling amazing, go stop by and get a Free People dress!
I love being comfy, yet try to be stylish.  This was a great outfit for walking Bellevue, feeling cute, and warm enough in the shade!