Winter Jacket Try On 2022 – Winter Coat Try On 2022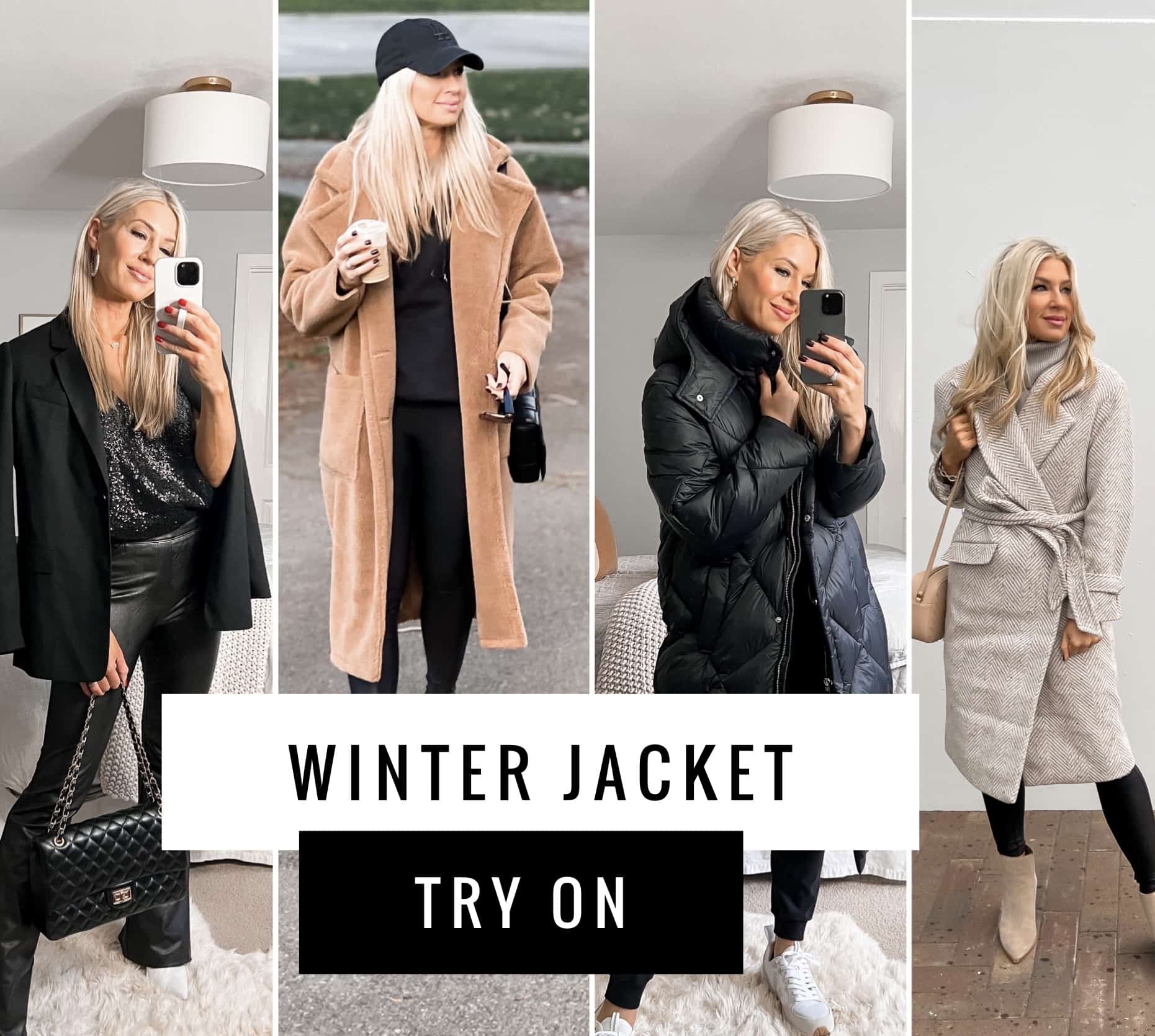 Winter Jacket Try On 2022 – Winter Jacket Fashion 2022 – Winter Coat Try On 2022
Winter jacket try on 2022!  Happy New Year!  Can't believe we are already in to 2022.  I hope you've had a great holiday season.  I'm super excited to show you all the styles of jackets I've owned and loved and new styles. 
Puffer coats-long and short as well as wool jackets and faux fur. It's interesting how a jacket can change an entire look and can be used to complete an outfit, too. 
The first one I mention is the cropped fur puffer from Abercrombie. It fits tts: https://liketk.it/3v0QV
The 2nd jacket is the Oversized Puffer (size down): https://liketk.it/3v0Rg
The 3rd coat is the long quilted puffer (size down): https://liketk.it/3v0Vb I think this one in vegan leather is so cute!!!
The 4th coat is the utilitarian puffer with some shine! (Size down): https://liketk.it/3v0VG
The 5th coat is the fur lined mini puffer in black. It's got the best design detail and you'd want to size down to get the right fit. https://liketk.it/3v0Wh
This Abercrombie parka is so perfect for the length and style. If you want to wear thick sweaters and clothing under, you may want to size up. The toggle around the waist let's you cinch it in for a cute look. https://liketk.it/3v0Xm
Teddy coats are always a must!  https://liketk.it/3v0Ym
The wool blend dad coat is probably my favorite of all of these because it can be worn with so much!!! Fits tts: https://liketk.it/3v0YQ
You'd be surprised at how warm this fleece pullover is! Fits tts and comes in a TON of colors: https://liketk.it/3v0Pw
Vegan leather puffer is Diamond quilted and so stinking cute! Size down: https://liketk.it/3v0Wy
Express has been impressing me this year so I wanted to show you this herringbone jacket. I would size down so the waist fits right. 
Here's the Express jacket that comes in about ten colors. It's stunning!! I would size down in this one, too.  https://liketk.it/3u670
This boyfriend blazer from Nordstrom is spot on! I love the fit and style. Some blazers leave too much fabric making me feel like I've been swallowed up but not this one. I'm in a med: https://liketk.it/3uFHJ
Thanks for being here! If you have any questions please either comment on this video or find me on Instagram! I'm here to help making shopping easier for you! 
XO, Stace
Connect with me:
LIKEtoKNOW.it: https://www.liketoknow.it/stacyrody
Facebook:  https://www.facebook.com/stacy.rody
Instagram:  https://www.instagram.com/stacyrody/    @stacyrody