The Best Cold Remedy Recipe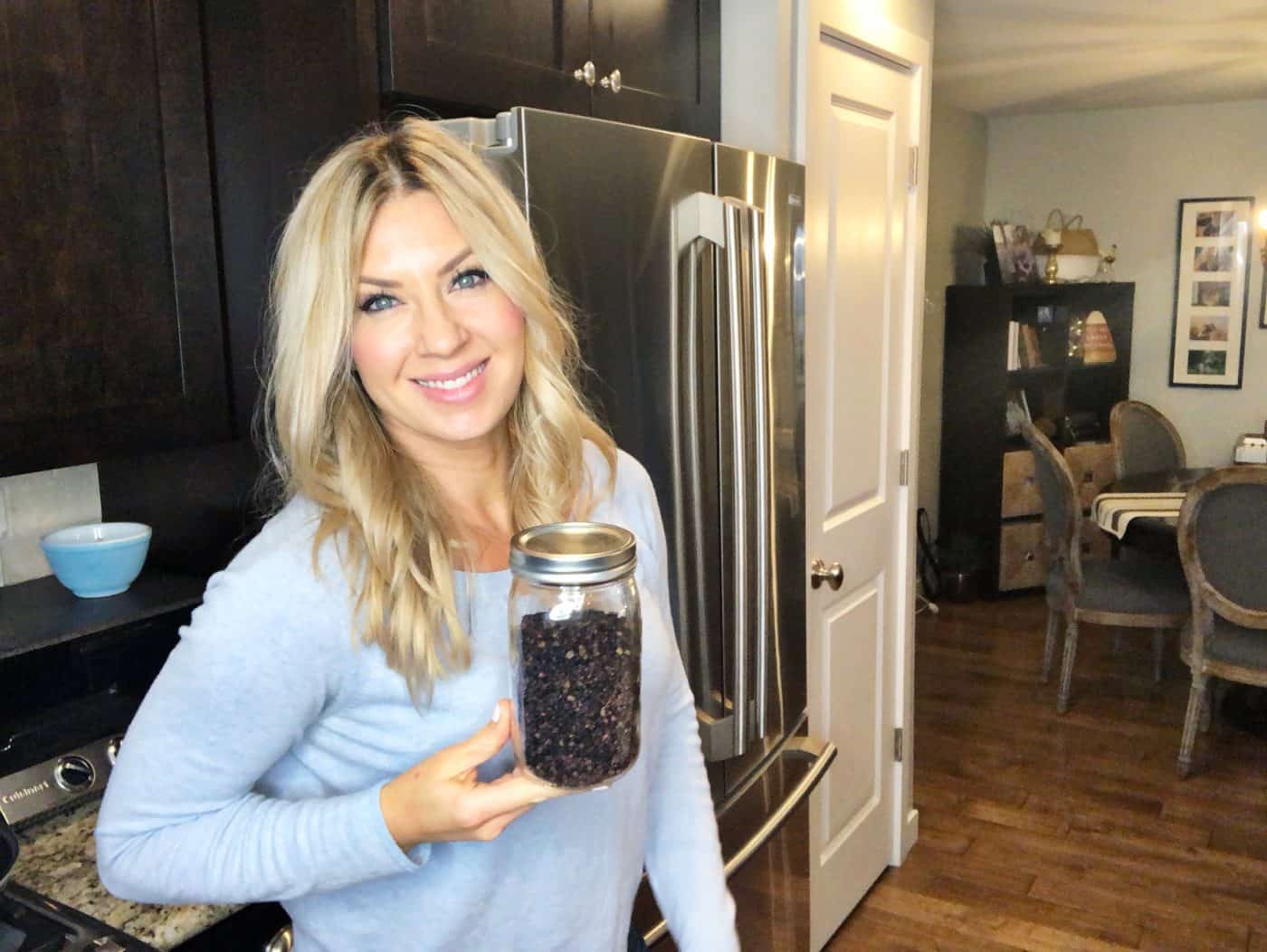 The Best Elderberry Syrup Recipe – The Best Cold Remedy Recipe
No house is immune from the icky bugs that like to spread this time of year.  I have to say, it kinda freaked me out when my kids were itty bitty and they would get really sick.  I would rush them into the Naturopathic doctor and she always gave me great ideas on how to boost their immune systems.  Instead of just masking the symptoms with over the counter medications full of dyes and questionable ingredients. I loved her approach of using natural ingredients to simply encourage the body to heal quicker with this simple cold remedy.
The more I get into the health and fitness world, the more amazed at how miraculous our bodies are designed. They want to work, they want to heal and we are the stewards of that process most of the time.
I've noticed in the past that right after Halloween is when the massive colds and flues hit.  I wonder if that's because sugar suppresses our immune systems. We have a candy goblin that visits our front porch every year to leave money for the candy the kids leave for him.  It's a way we get them to only save 10 of their favorite candies and ditch the rest. Either way, every year since I learned about this magical immune boosting potion, I've made it.  When I look at the store pricing, it confirms I just need to make it at home to cut costs.
Here are the elderberries I use:  Elderberries
I like to store it in a glass jar in the fridge: Mason Jars
You also need a mesh strainer: Mesh Strainer
What makes it so good for us?  Here's the technical explanation from my Naturopath!  Elderberry syrup is an excellent preventative and remedy for colds and flu.  The elderberries (Sambucus nigra) are immune enhancing and contain high amounts of bioflavonoids that work with vitamin C to fight viruses.  The honey the syrup is soothing to the throat. The brandy is also medicinal in its traditional use as a nervine. The ginger stimulates circulation to get the medicine where it's needed.   There are numerous ways to make a syrup, this is just our favorite.
Elderberry Syrup Recipe:
½ cup elderberries (Sambucus nigra)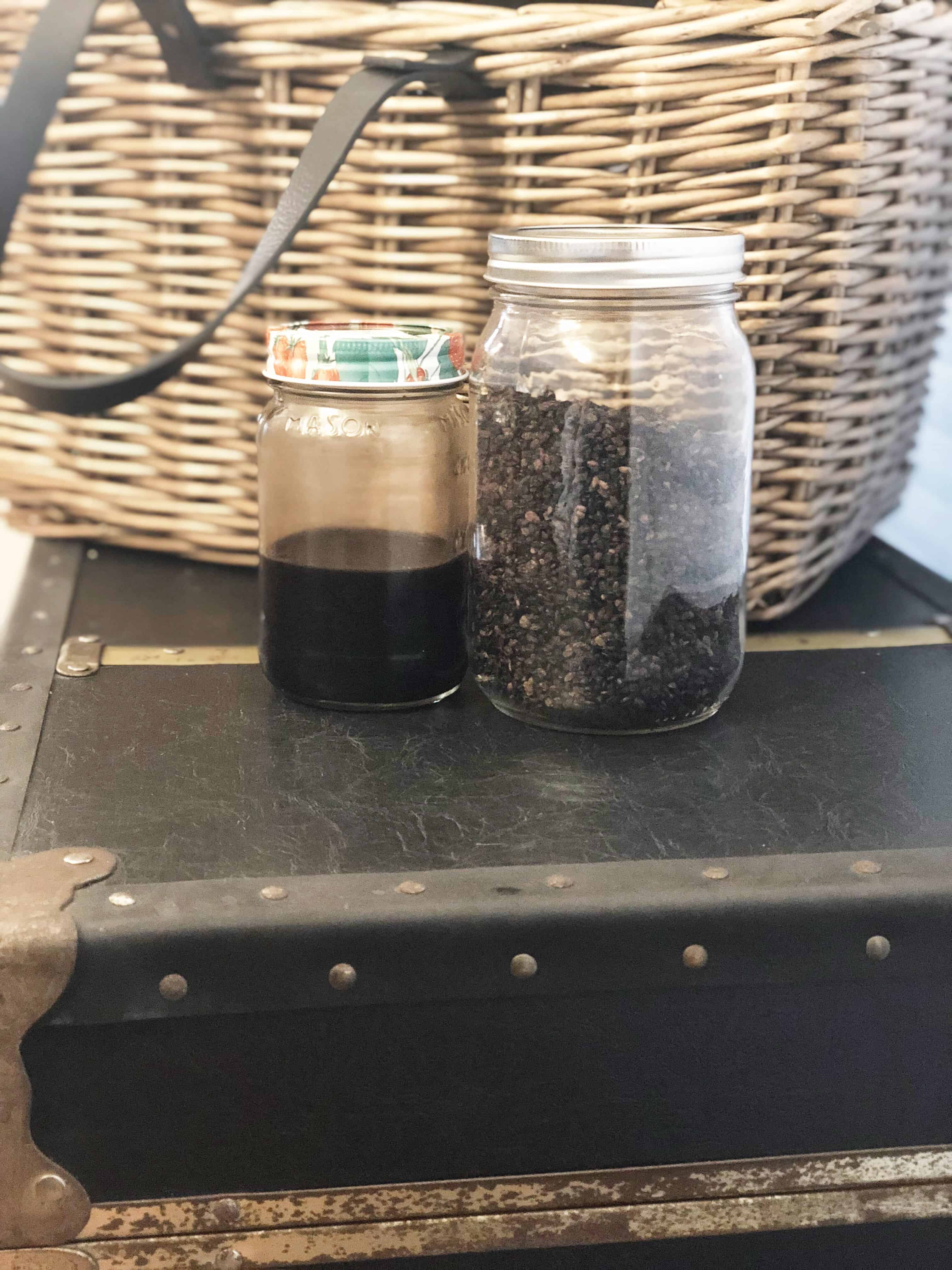 ½ cup honey
¼ cup brandy
1 inch fresh ginger, peeled (optional)
Simmer ½ cup elderberries and fresh ginger (peeled and cut into small pieces) over low heat in 3 cups of water for 20 minutes.
Mash berries and strain off liquid
Place infusion back on the stove and simmer over low heat until it reduces to 1 cup
Add ½ cup of honey and ¼ cup brandy
Place label on bottles and date
Store in fridge.  Expires in 6 weeks.
Children's dose: ½-1 tsp 1-3 times a day
Adult dose: 1-3 tsp 3 times a day
Recipe and advice courtesy of Dr. Leslie Charles at Gig Harbor Naturopathic Medicine
I know your kiddos will love it as much as mine do.  Here is the fast breakfast I blend up for them on school mornings that is full of healthy fats and nutrients to get their little brains ready to learn and not having a sugar spike and drop first thing in the morning.  Find out more about Daily Sunshine HERE!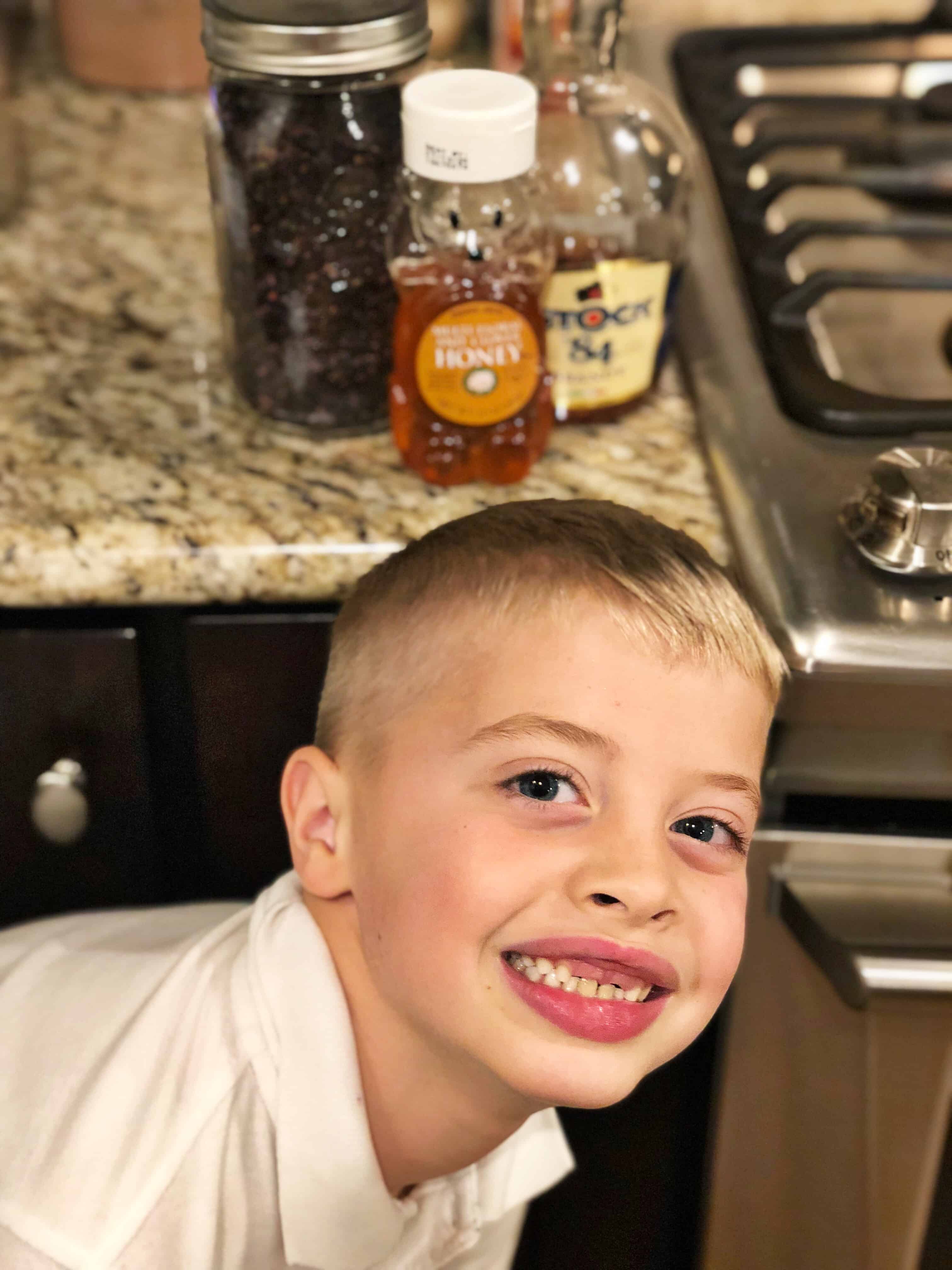 Enjoy and please comment with any tried and true immune boosting tricks you use!!  XO, Stacy